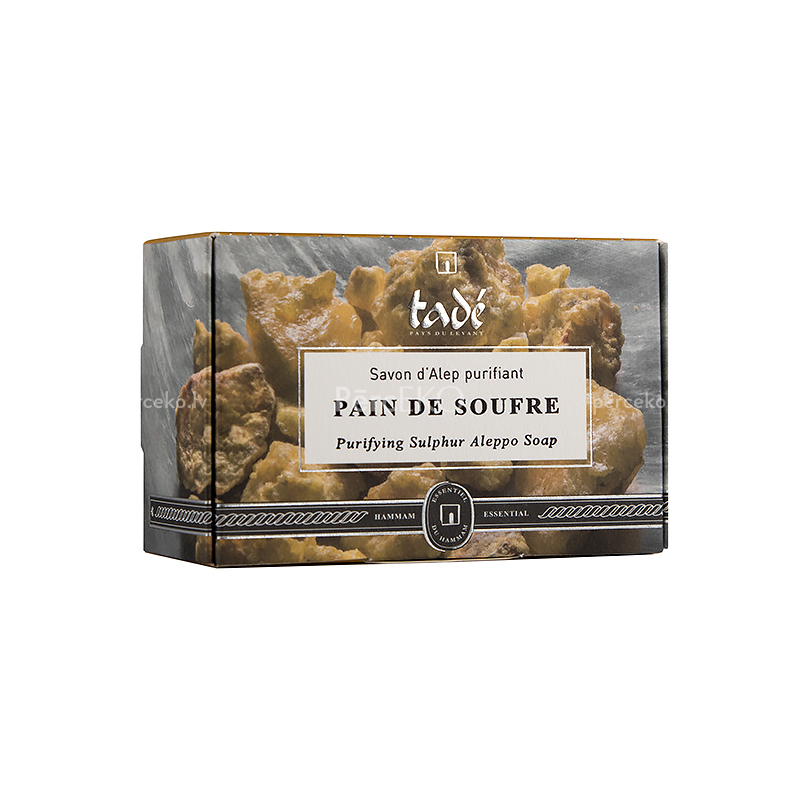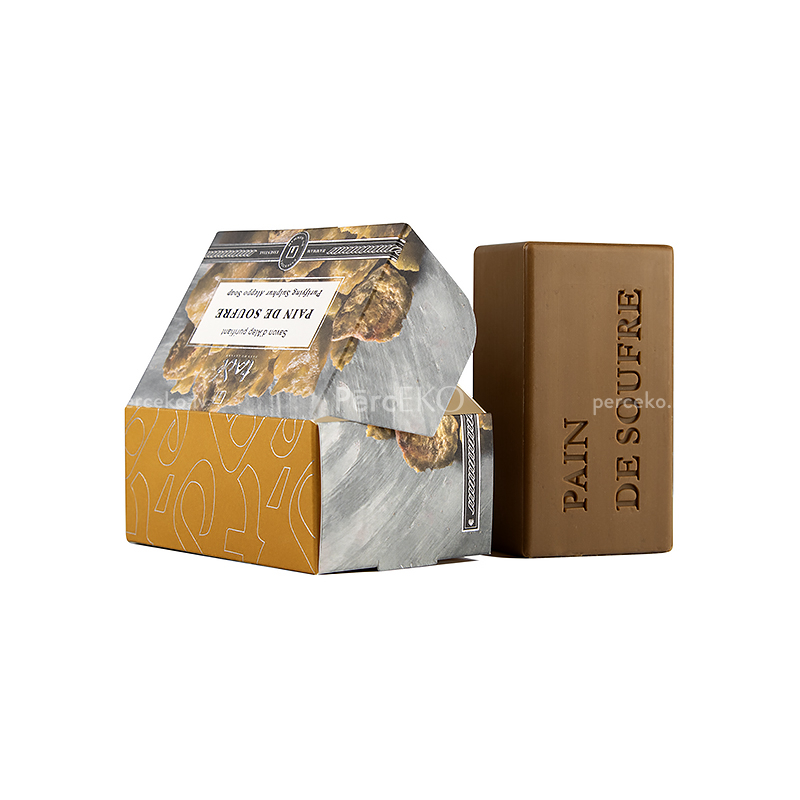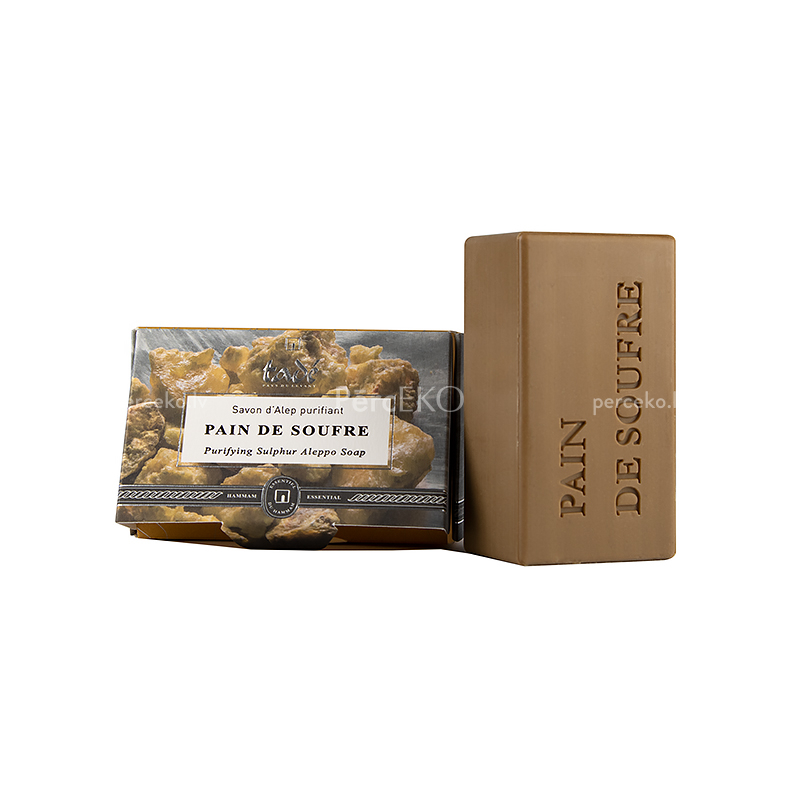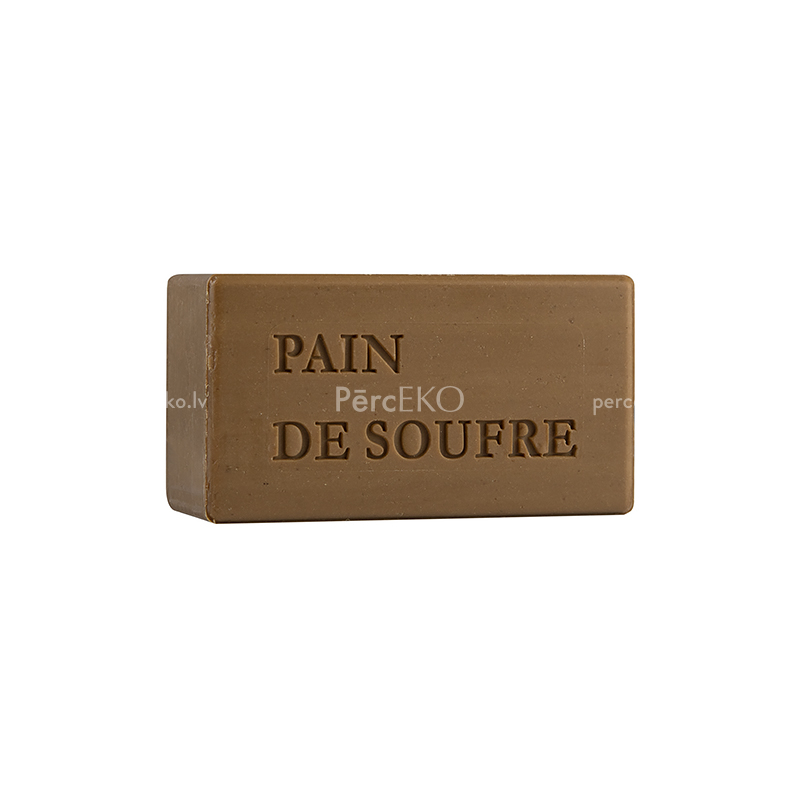 Aleppo Olive Oil Soap With Sulfur Tade
Authentic oilive oil aleppo soap enriched with sulfur "flowers". This soap is intended for the care of inflamed skin: acne, pimples, breakouts.
Laurel oil and sulfur are added to fight skin defects that appear especially in adolescence.
Reccomended for all skin types.
Moisturize skin, soap, wash and rinse.
sodium olivate*, aqua (water)*, sulfur*, sodium laurate*, laurus nobilis fruit oil*, sodium hydroxide.
*99,9% dabīgas izcelsmes