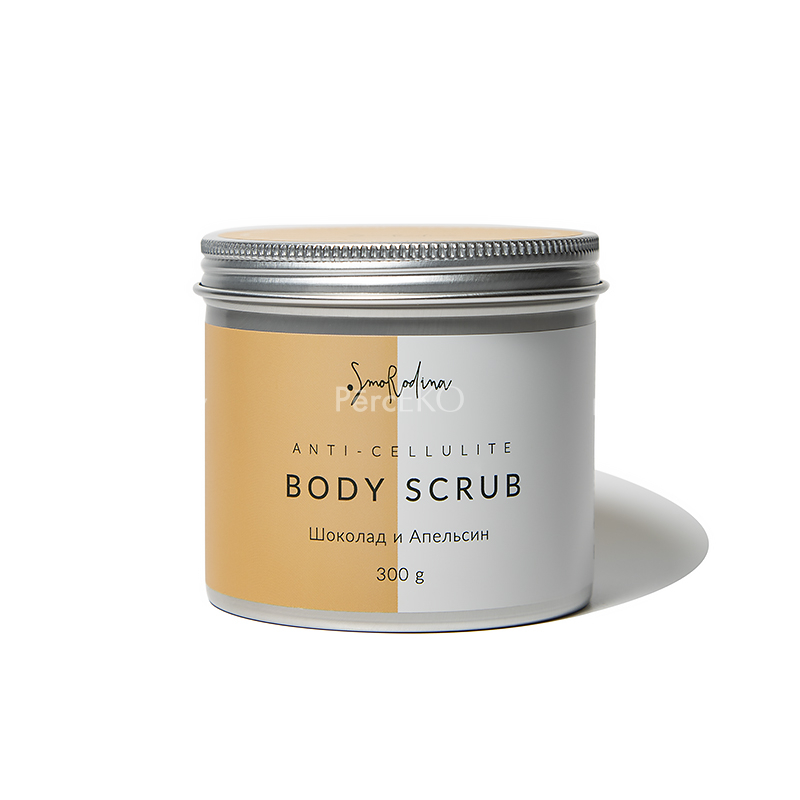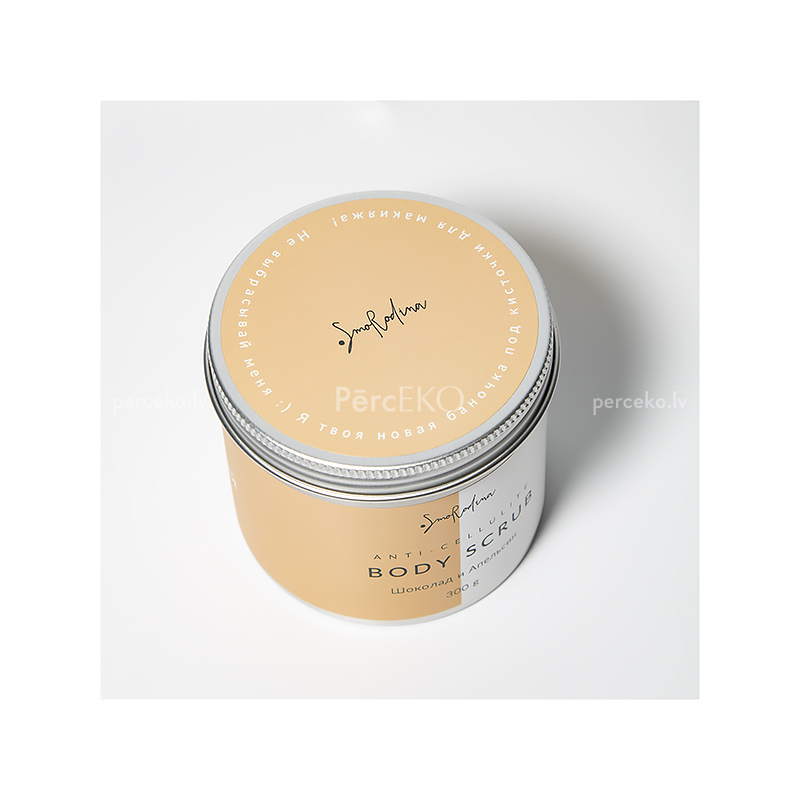 Anti-cellulite body scrub Chocolate & Orange SmoRodina
Unique, especially aromatic salt and sugar scrubs Smorodina.
The chocolate and orange body scrub has a strong cleaning intensity. Suitable for everyday use.
Features:
the scrub has a unique consistency, similar to a gel, which makes it easy to use;

scrubbing parts of different sizes and hardness allow to achieve an ideal cleaning effect;

exotic scrubbing particles from strawberry, raspberry, cherry pics, orange, coconut and lemon peel, sublimated* berries and superfood – a luxury for the skin!

the combination of herbal emulsifier and surfactant creates a pleasant foam and makes the skin clean, smooth and silky;

the aromas of food production create a delicious scent that you will want to taste it.
*berry and fruit sublimation – dehydration of fresh berries and fruits with the help of vacuum and freezing. The result is a dry product that still contains all the vitamins it contains.
Take the required amount of product in your hands and massage the skin of the body in a circular motion. Rinse with water.
Sugar*, Sea salt*, Water*, Butyrospermum Parkii Oil*, Cocos Nucifera Oil*, Prunus dulcis oil*, Prunus Armeniaca Kernel Oil*, Black Сurrant powder*, Cherry Pits*, Glycerin*, Glyceryl Citrate* /Lactate* /Linoleate* /Oleate* (and) Polyglyceryl-4Cocoate* (and) Polyglyceryl-3 Caprate* (and) Glyceryl Caprylate*, Coco Caprylate/Caprate**, Xanthan Gum*, Benzyl alcohol (and) Dehydroacetic acid**, Food flavoring. 
*- dabīgā kosmētikā atļautās sastāvdaļas,
** – sertificētas organiskās sastāvdaļas.