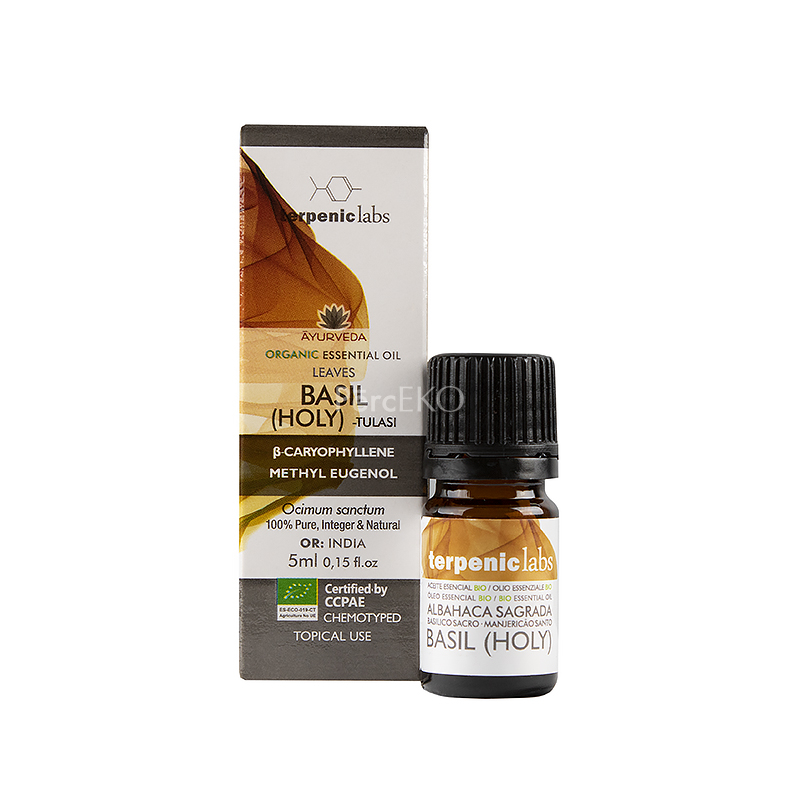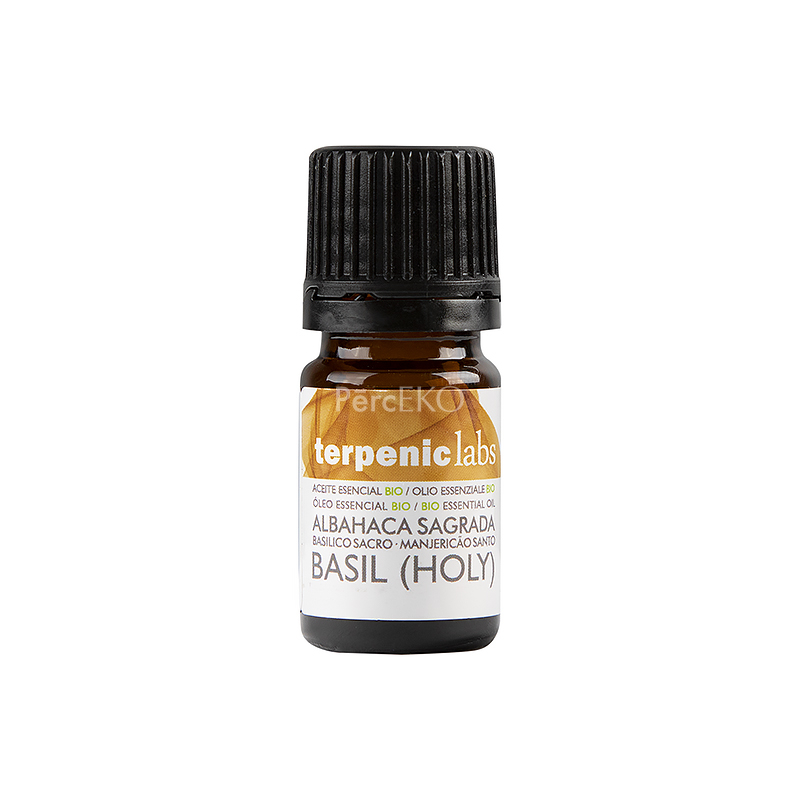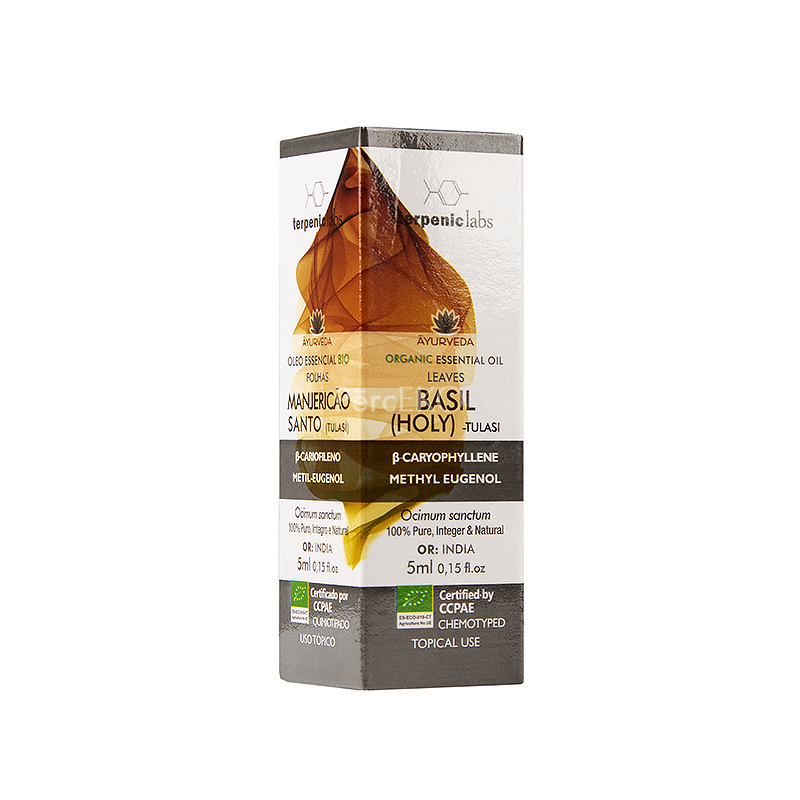 Basil Holy or Tulsi Essential Oil (Oscimum sanctum) Terpenic
Holy basil or tulsi essential oil is obtained by steam distillation from the leaves. The oil has a very intense aroma, slightly sweet, balsamic.
Holy basil essential oil affects the respiratory, digestive and nervous systems, muscles, skin, reproductive organs, liver, lungs. It has anti-carcinogenic, antispasmodic, anti-inflammatory, antipyretic, analgesic, antirheumatic effects. Tones, stir-fits and calms the nervous and digestive systems.
Strong antiviral, antibacterial, antiseptic, antifungal and deodorant effect.
Strong repellent.
Holy basil essential oil can lower sugar and cholesterol levels! Use only after consultation with a specialist!
Goes well with orange, bergamot, grapefruit, jasmine, ylang-ylang, cedar, lavender, lime, lemon, mandarin, rose and sandalwood essential oils.
Holy basil or tulsi essential oil is used in aromatherapy, cosmetology, Ayurveda.
Do not use during pregnancy and lactation and for children under 6 years!
Always use essential oils diluted!