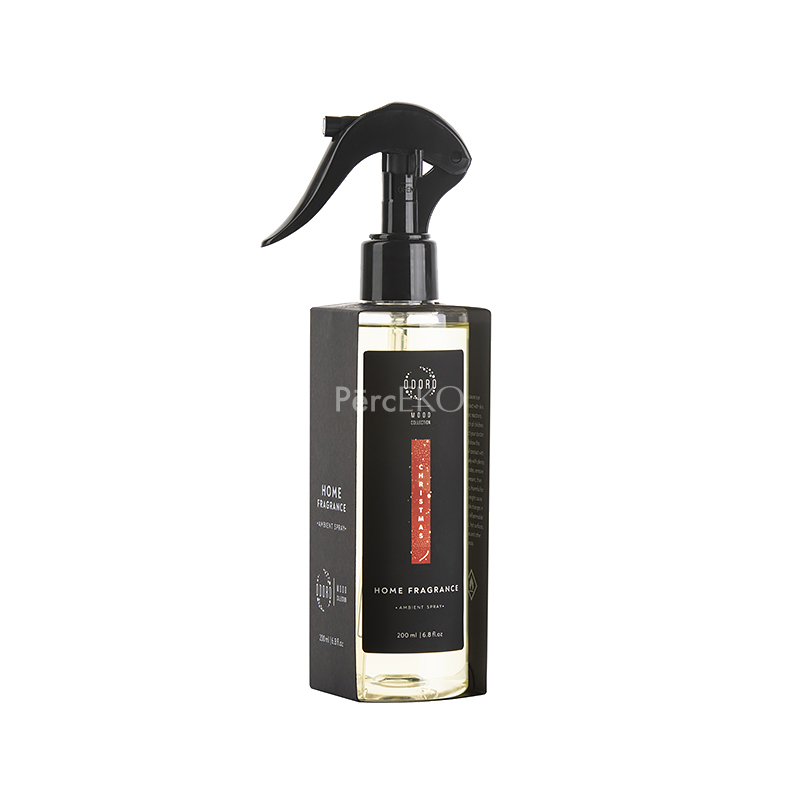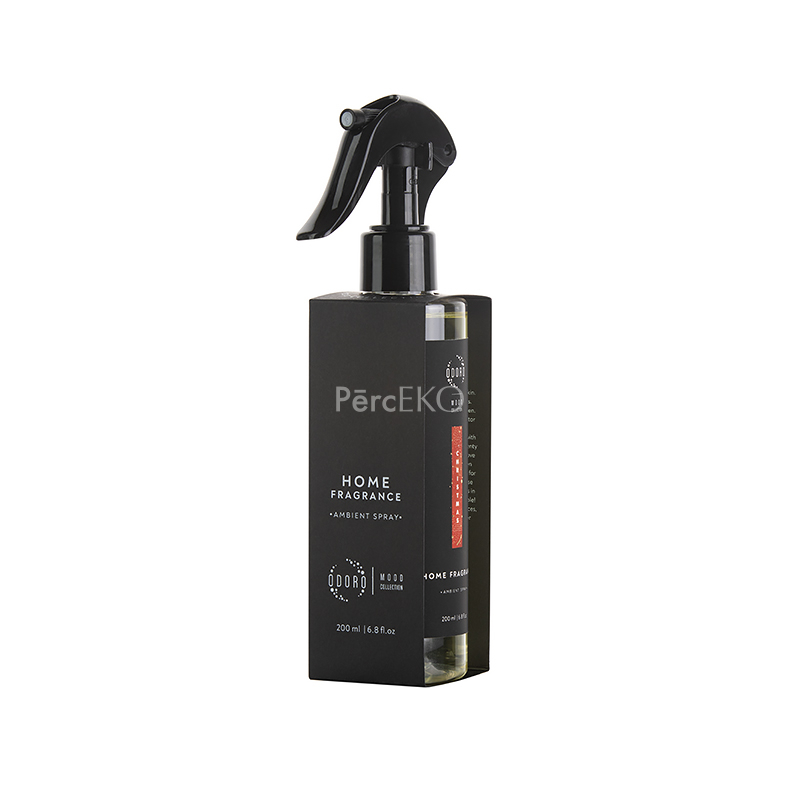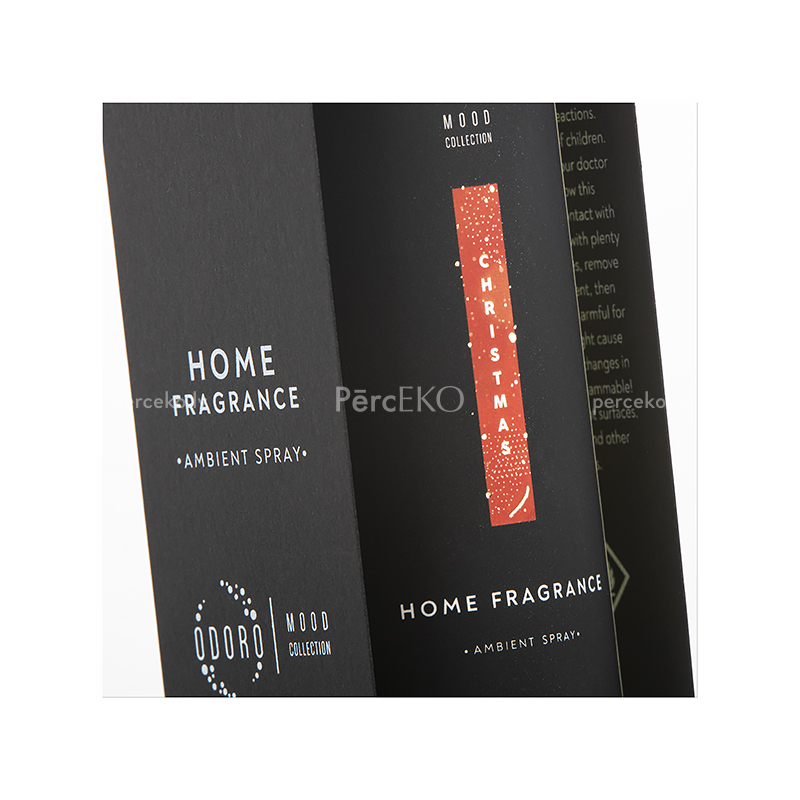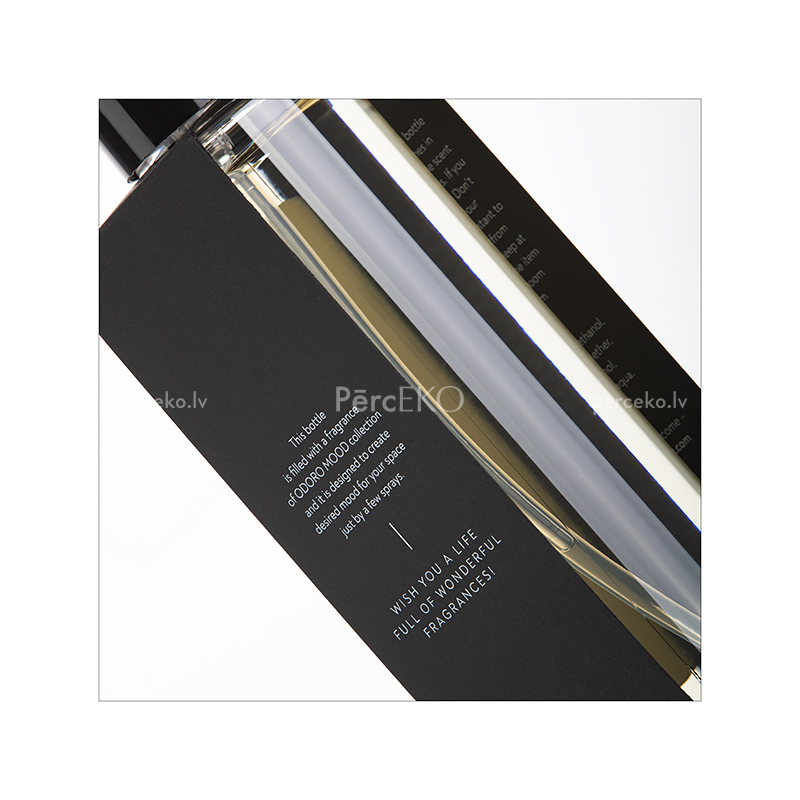 Home Fragrance Odoro Fragrances Christmas Spray
Ražotājs
ODORO Fragrances
A glass bottle of ambient spray Christmas.
Ambient spray help easily and quickly fragrance any room.  One bottle lasts for around 727 sprays.
I am a fragrance of the most wonderful celebration of the whole year. The festive formula that lies in this bottle will fill your home with an unforgettable Christmas mood! I will encourage you and your family for cozy hugs, deep laughter, sharing the fond memories and delicious food. You will feel a lot of love in the air!
Origin of fragrance – France.
FRAGRANCE NOTES:
Top notes: tangerine, clove pink, cinnamon
Heart notes: pink peppers, orange 
Base notes: musk
The black fiber coated sticks are made using exceptional technology – the longitudinal pores of the sticks are precisely located along each other, that ensures smooth and effective feed of the oil from the bottle
You only need to flip them once per week. It is estimated that these sticks are 50% more effective than wooden sticks.
Home fragrances ODORO MOOD Collection – this is a fragrant mood formula for your cozy home!
Spray 1-2 times in a room as necessary.
Keep away from fire! Keep away from reach of children!