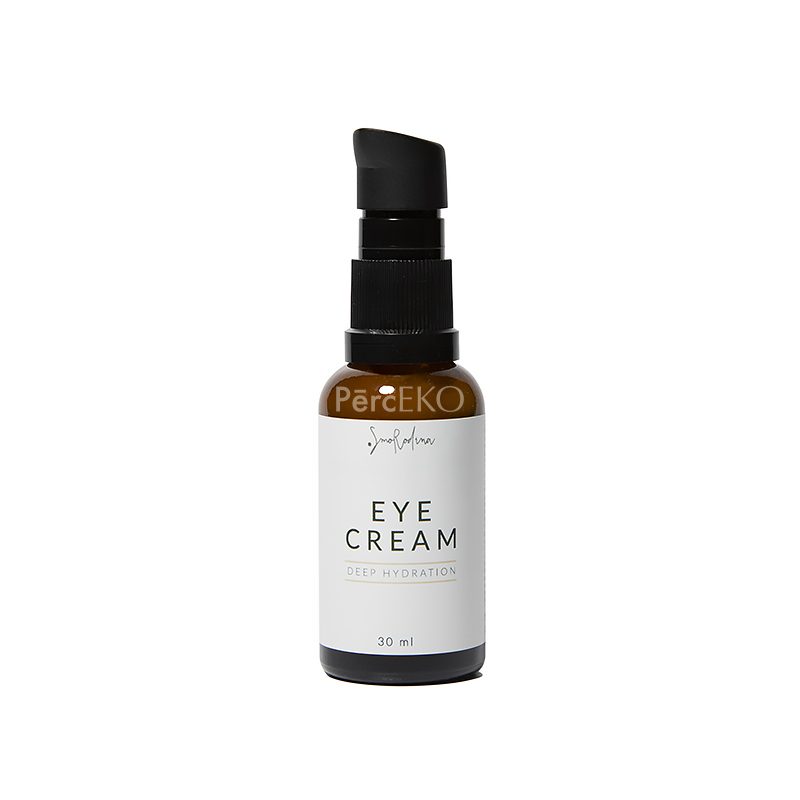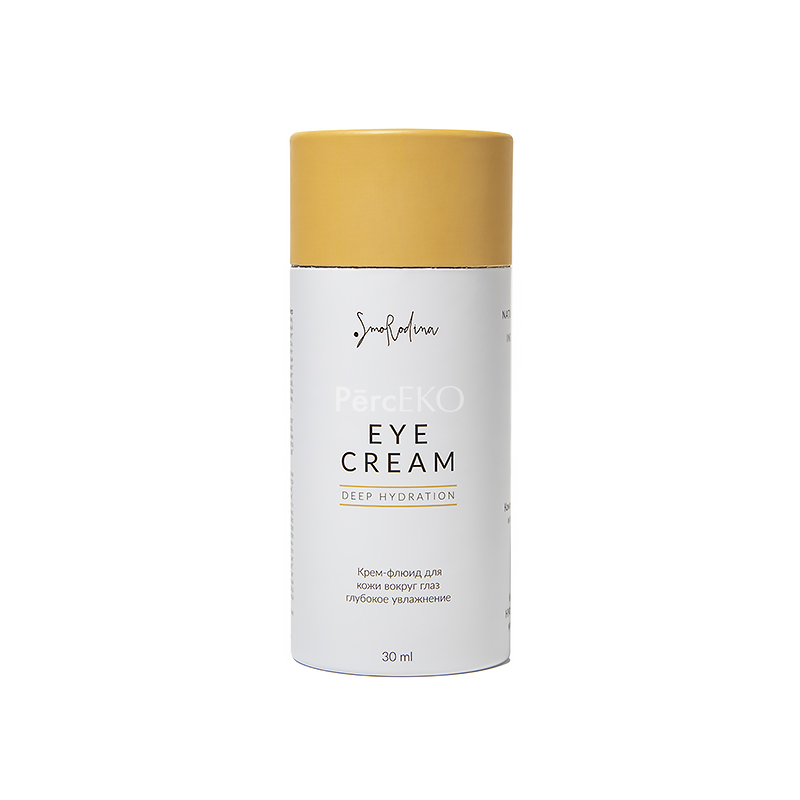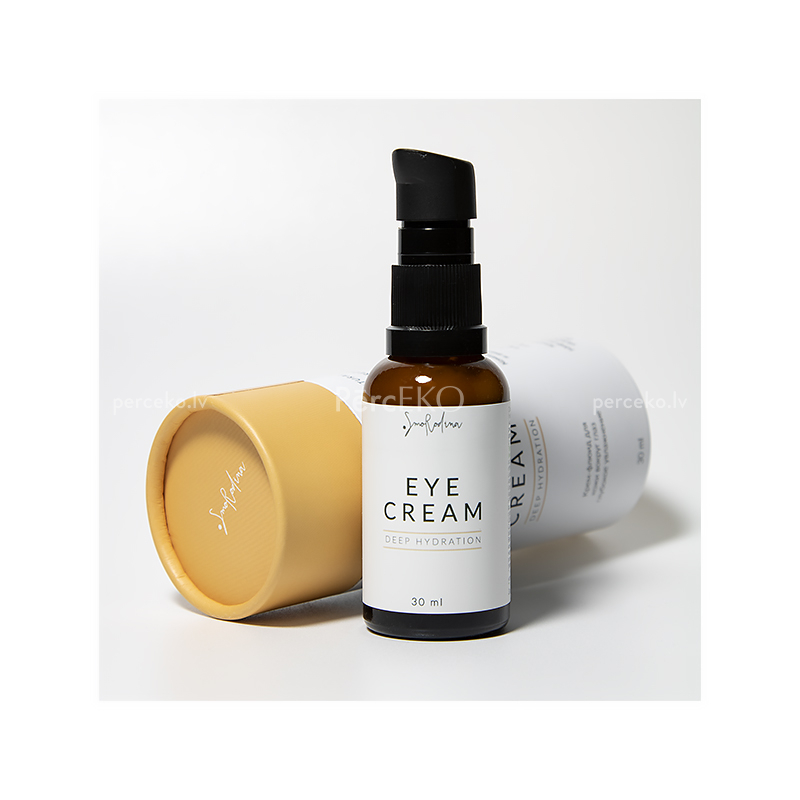 Eye cream Deep Hydration SmoRodina
Deep Hydration cream-fluid for the skin around the eyes removes dark circles and puffiness, moisturizes the skin, restores its elasticity. A "smart" biologically active complex of low molecular weight peptides and amino acids regenerates and renews skin cells, restores metabolic processes, protects against UV damage, improves skin elasticity. The components of the natural moisturizing factor return the cells to their natural water-holding capacity and restore the protective barrier. Caffeine reduces puffiness, has a draining effect, stimulates lipolysis (breakdown of fats), and reduces the depth of wrinkles. Vitamin complex A, E, F deeply moisturizes and refreshes the skin, reduces the intensity of aging, stimulates collagen synthesis and hyaluronic acid production.
100% natural.
Apply the cream to the thoroughly cleansed skin around the eyes with soft, hammering movements (1-1.5 pressings of the dispenser).
The best absorption occurs after deep cleansing of the skin with the SmoRodina enzyme wash.
Aqua*, Flores Centaureae cyanus Water*, Oenothera biennis seed oil*, Oryza Sativa oil*, Argania spinosa seed oil*, Butyrospermum Parkii oil*, Undecane (and) Tridecane*, Caprylic/Capric Triglyceride**, Cetearyl Olivate*, Sorbitan Olivate**, Carnosine, (and) Anserine (and) Аmino acids (комплекс пептидов и аминокислот)*, Ethyl ethers of unsaturated faty acids (Linoleic acid and Linolenic acid) (and) Retinyl Palmitat, (and) Tocopheryl Acetate (комплекс витаминов А, E, F)*, Glycerin (and) Urea (and) Saccharide Hydrolysate (and) Magnesium Aspartate (and) Glycine (and) Alanine*, Caffeine*, Water (and) Fucus vesiculosus (and) Glicerin vegetable*, Centaurea cyanus flowers extract*, Coffea arabica seed extract*, Cannabis sativa extract*,  Ginkgo biloba extract*, Xanthan gum*, Benzyl Alcohol, Ethylhexylglycerin*, Neroli Essential Oil*, Rosa gallica Essential Oil*, Ylang Ylang (Cananga odorata) Essential Oil*.
* – dabīgā kosmētikā atļautās sastāvdaļas;
**- organiskas sastāvdaļas ar sertifikātiem.