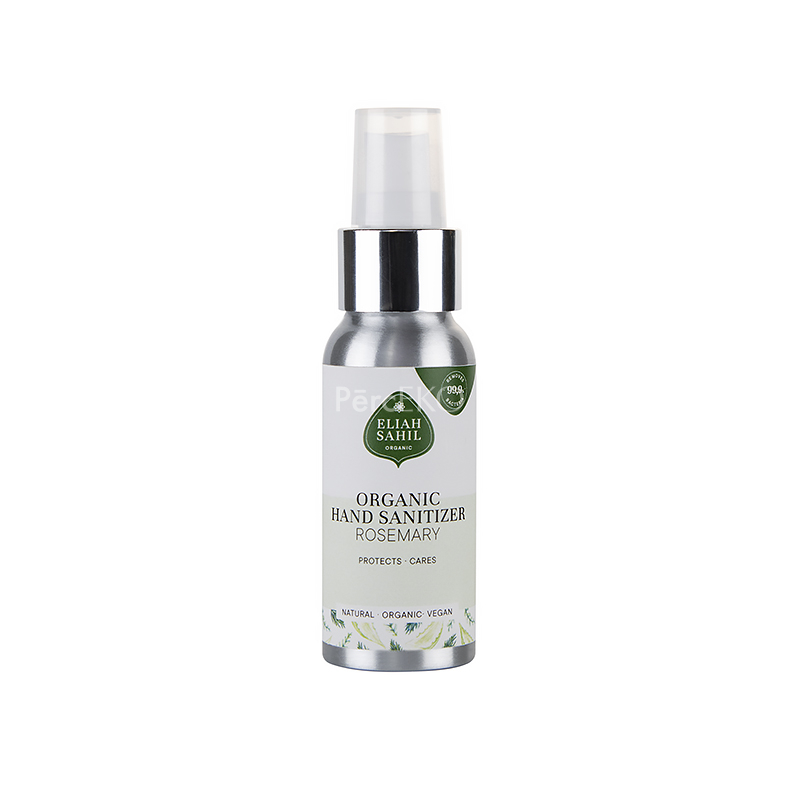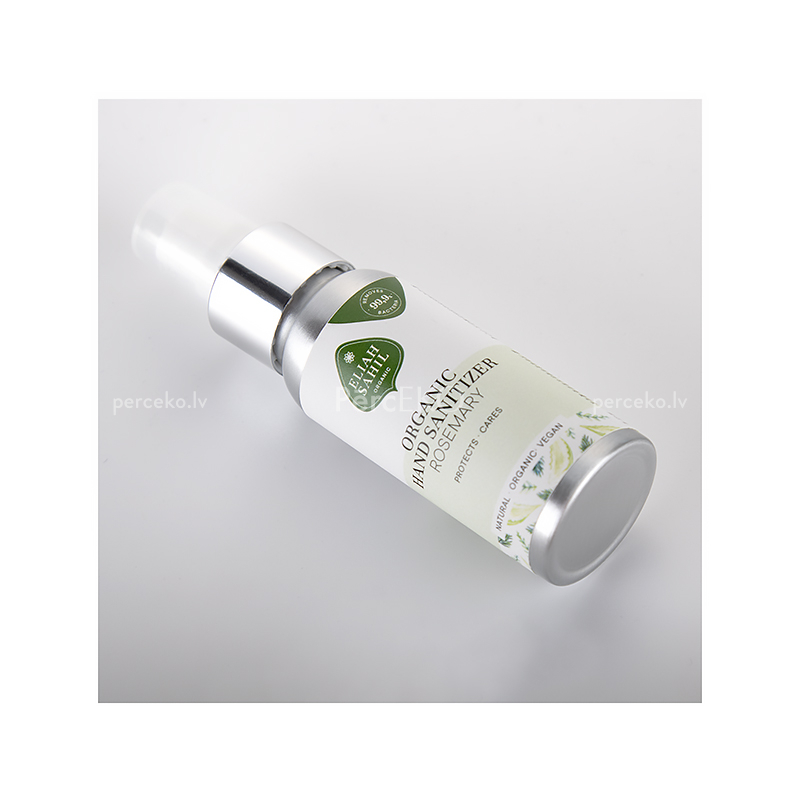 Hand Sanitizer Rosemary Aloe Vera Eliah Sahil
This organic hand sanitizer removes 99.9% of viruses and bacteria on the palms of the hands according to a natural formula. The mix of powerful ingredients such as organic ethanol, rape, turmeric extract and essential oils of rosemary and tea tree cleans the hands gently yet thoroughly. This ensures that viruses and bacteria don't stand a chance. Valuable plant extracts from the aloe vera plant additionally care for the skin.
Effective against viruses & bacteria
Alcohol content more than 70% according to WHO
Natural, Organic, Vegan
Spray on hand palms and massage thoroughly.
Alcohol Denat.* (Alcohol), Aqua** (Water), Aloe Barbadensis Leaf Juice* (Aloe Vera), Rosmarinus Officinalis Leaf Oil* (Rosemary), Curcuma Xanthorrhiza Root Extract* (Turmeric), Candida Bombicola/Glucose/Methyl Rapeseedate Ferment* (Organic Surfactants), Melaleuca Alternifolia Leaf Oil* (Tea Tree Oil), Limonene***, Linalool***
*from certified organic farming **natural *** from natural essential oils