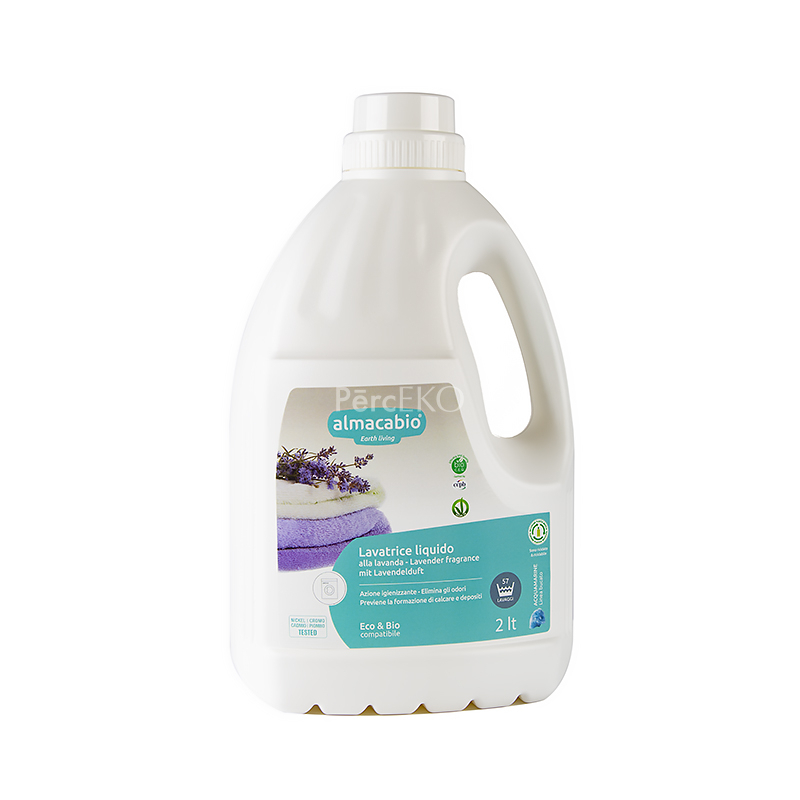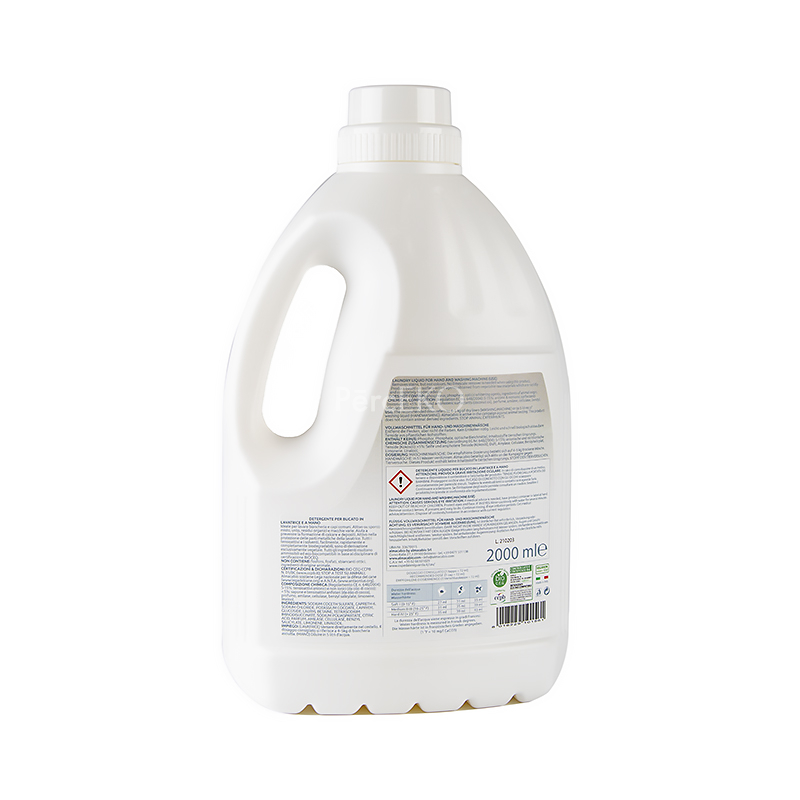 Lavander Laundry Liquid Detergent Almacabio
Almacabio Lavender Liquid Detergent is suitable for both hand and machine washing. Effectively removes stains from linen and all garment types. Also effective against all odours, even the most persistent and unpleasant, and leaves your laundry smelling fresh and fragrant.
Acts on mixed stains, grease and food. Helps prevent the build-up of limescale and deposits. Acts to protect the metal parts of your washing machine. All surfactants and solvents, easily, quickly and completely biodegradable, are exclusively plant-based. All ingredients are permissible, eco-friendly and biocompatible in accordance with Bio C.E.Q. guidelines.
For particularly stubborn stains, pretreat or add Almacabio Oxygen-whitener and Stain remover if necessary.
CCPB certified.
Vegan.
Suitable to wash linen, cotton, synthetic and hempen fabrics. Follow the recommended dosage.
-By hand: dissolve 40 ml in 5 liters of cold water.
-For a load of 4.5 dry garments put 40 ml in the measuring cup and put it directly in the washing machine with the laundry.
Follow the recommended dosage according to water hardness and stains.
Aqua, Sodium citrate, Potassium cocoate, Coco-glucoside, Sodium coco-sulfate, Cocamidopropyl Betaine, Lavandula hybrida oil*, Sodium chloride, Hydrolyzed rice protein, Protease, Amylase, Glycerin, Sodium Bicarbonate, Citric acid.