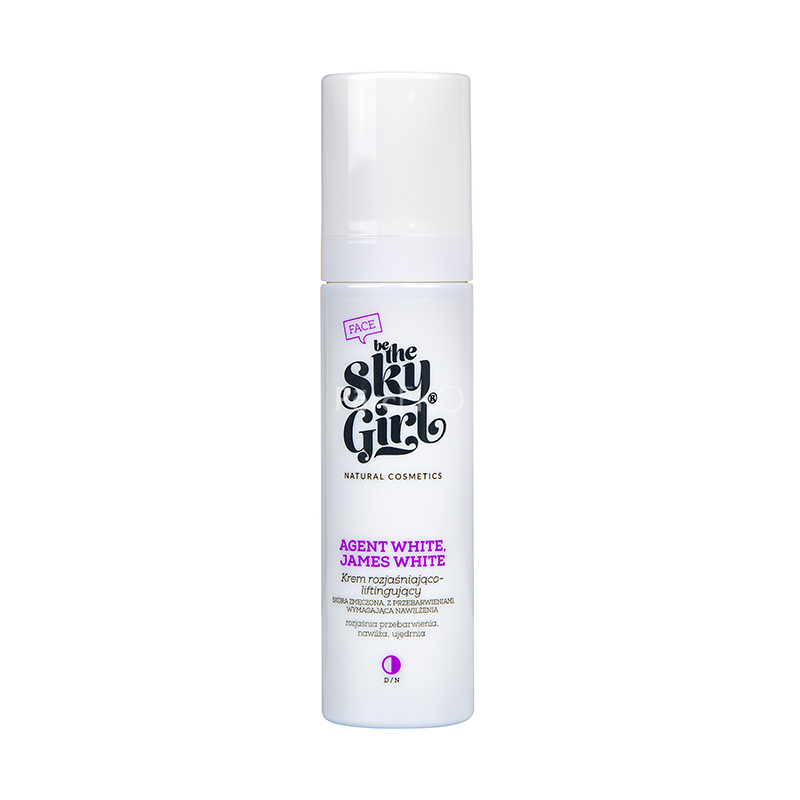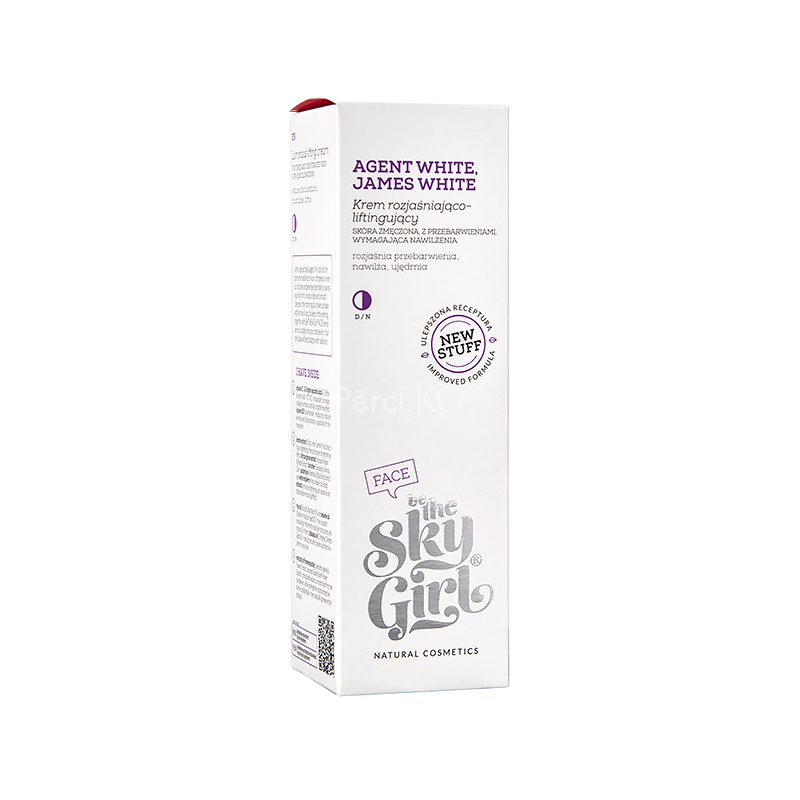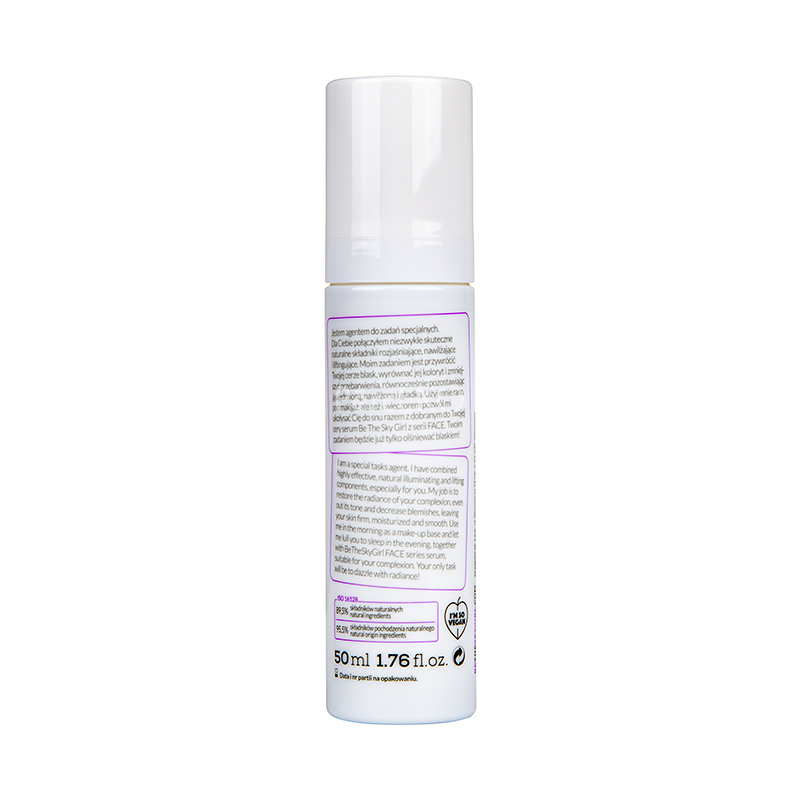 Luminous lifting cream Agent White BeTheSkyGirl
The cream combines very effective, naturally illuminating lifting components. It restores the radiance of the face, even out the tone and reduce blemishes, while leaving it firm, moisturized and smooth. Use in the morning as a base for make-up and in the evening with the FACE series serum suitable for facial skin.
Active ingredients:
1. Lemon extract contains whitening and emollient ingredients, including citric acid and high doses of vitamin C. It is a powerful antioxidant, protects the skin from the harmful effects of free radicals, activates skin regeneration processes, moisturizes, increases skin elasticity and firmness, nourishes and restores premature aging skin, works gently and reduces the appearance of pores, takes care of combination and oily skin.
2. Vitamin C – 3-O ethylascorbic acid "ET-VC" – the latest generation of vitamin C, a very stable, very effective strong antioxidant, brightens the skin and is suitable even for very sensitive skin;
3. Vitamin B3 (niacinamide) stimulates the production of ceramides to make the skin more resistant to external factors, moisturizes, reduces wrinkles, helps fight skin discoloration, reduces sebum overproduction.
4. Rice oil moisturizes, cleanses, protects the skin, is quickly absorbed without leaving an oily layer on the skin, ideal for sensitive skin, contains gamma orizanol – a powerful antioxidant that accelerates cell regeneration and prevents skin aging, acts as a natural UV filter, etc.
Vegan.
Squeeze one pump and apply to cleansed and toned skin of the face, neck and neckline.