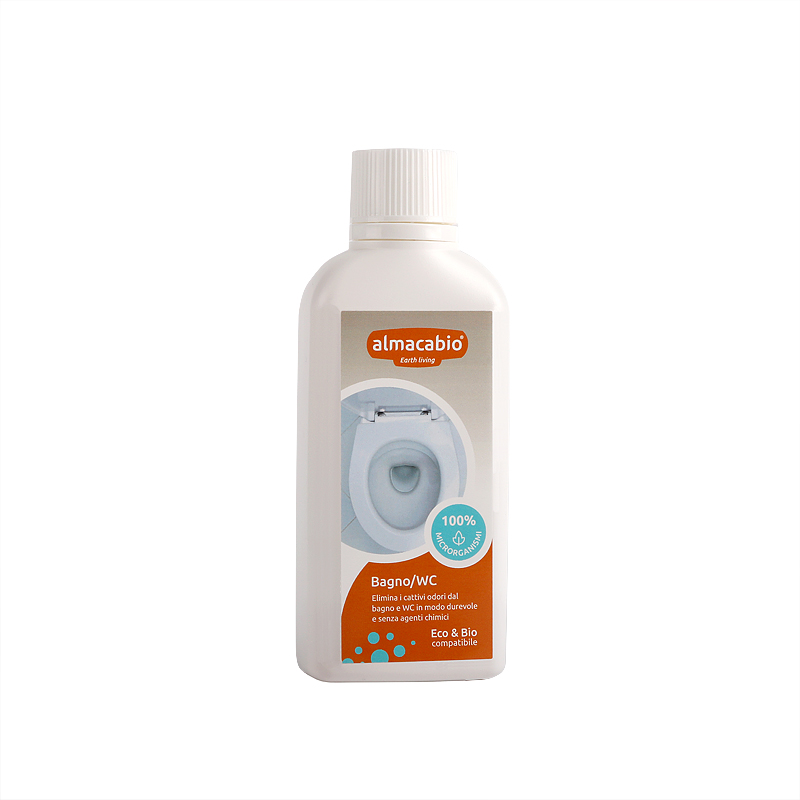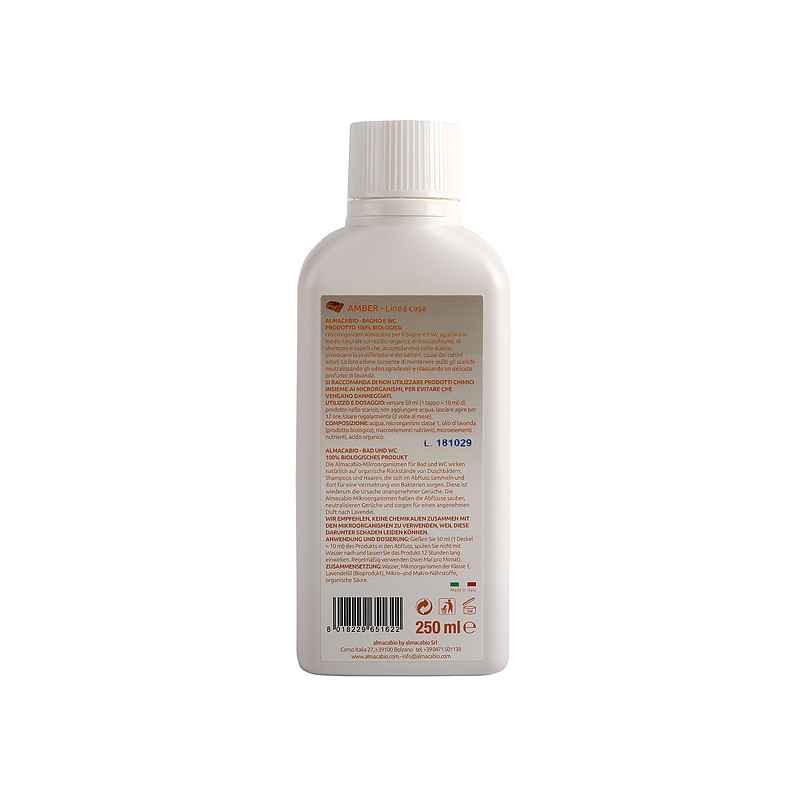 Microorganisms for bath and toilet Almacabio
Almacabio Microorganisms for Bath and Toilet help to eliminate the odours caused by bacteria attracted by deposits of organic residue and soap. The bottles contain active microorganisms, kept alive by macroelements and microelements (nitrogen, phosphorus, potassium, calcium, magnesium, manganese, etc.) and organic lavender oil that leaves a pleasant fragrance after use.
100% natural.
Eliminates unpleasant odours in the bath and toilet.
Eco-friendly.
They act naturally on organic residue from shower gel, shampoo and hair which, as it builds up in the waste pipe, encourages bacteria to thrive, causing unpleasant odours. The product's action helps keep waste pipes clean, neutralising unpleasant odours and releasing a delicate lavender fragrance. Every 250 ml contains around 25 million microorganisms. Almacabio Microorganisms are 100% natural and combine their effective action with the greatest care for the health of the whole family.
Pour 50 ml (1 capful = 10 ml) of product into the waste pipe; do not add water; leave to act for 12 hours. Use regularly (twice a month).
Water, class 1 microorganisms, lavender oil (organic product), macronutrients, micronutrients, organic acid.