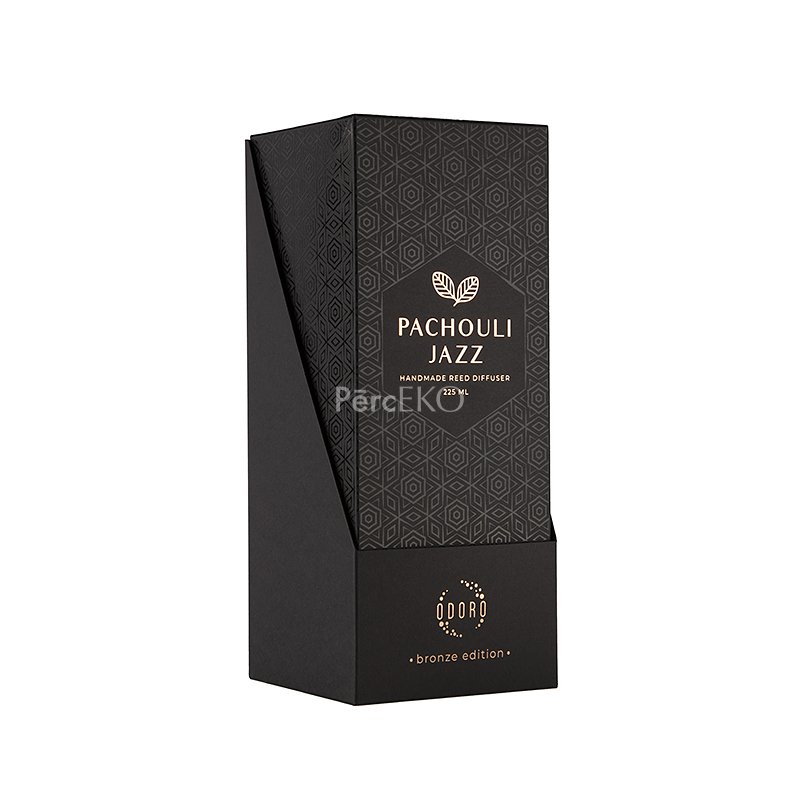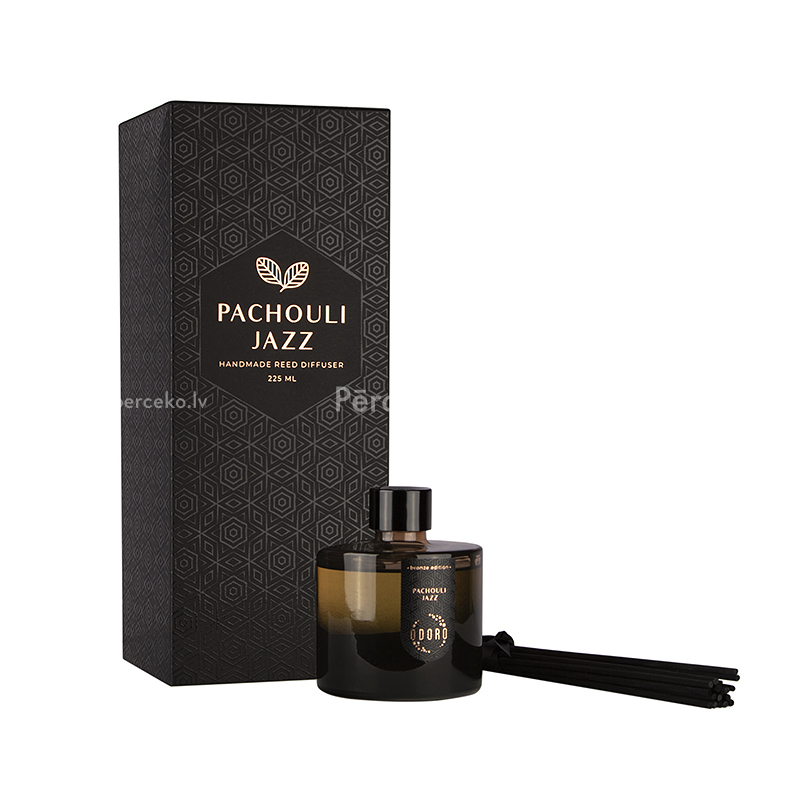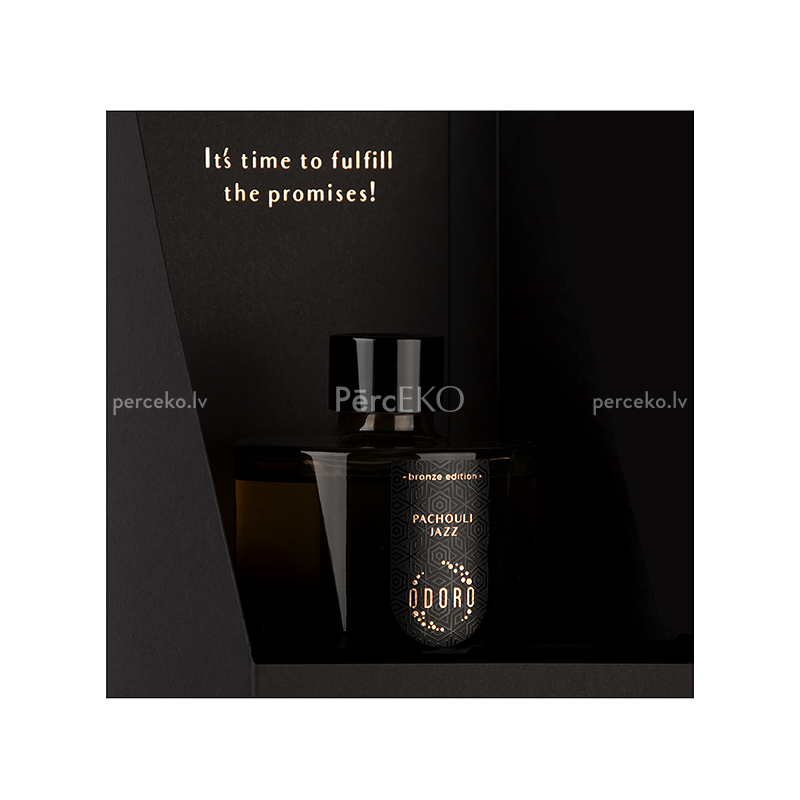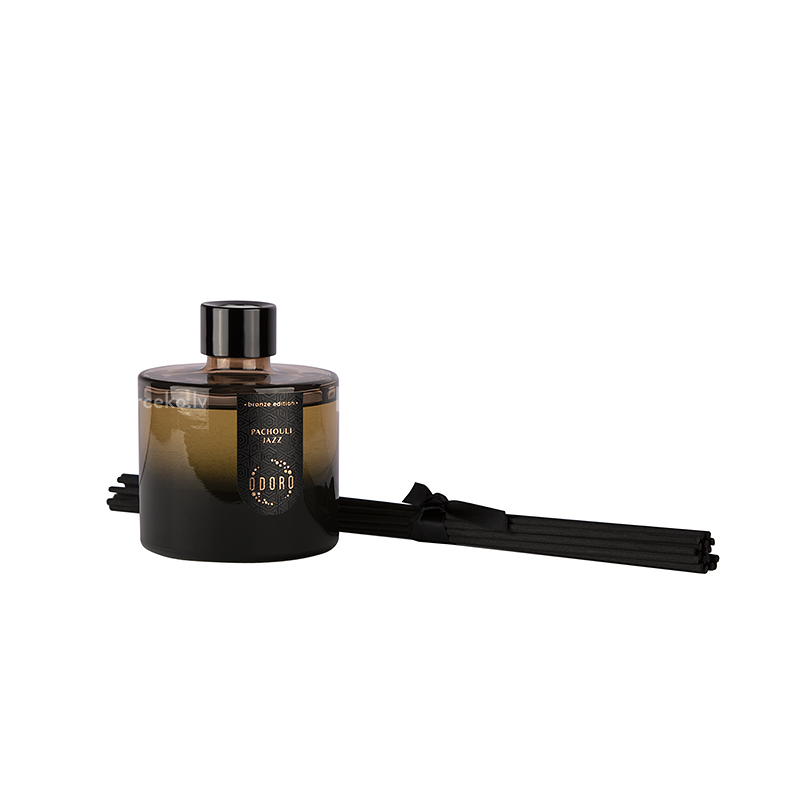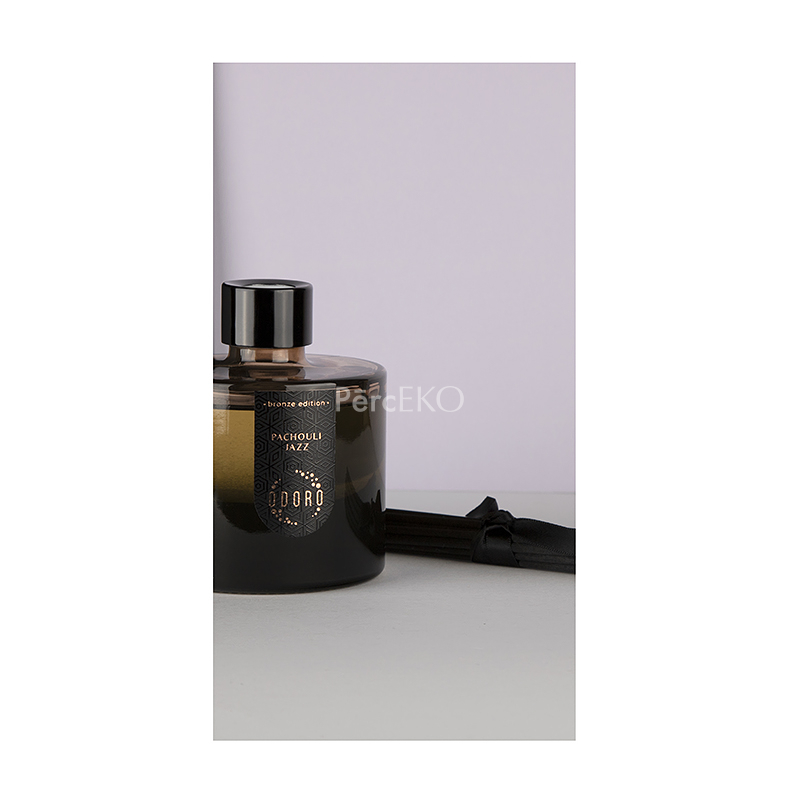 Home Fragrance Odoro Fragrances Patchouli Jazz
Ražotājs
ODORO Fragrances
Fragrance Patchouli Jazz – a refreshing and stylish fragrance with a dominant note of patchouli will make your nose sensors dance. Fresh and green patchouli, energetic mandarin, expressive bergamot, sensual cedar, luxurious amber, mildly sweet sandalwood and sensual musk create an exclusive, modern and delicate scent melody.
FRAGRANCE NOTES:
Top notes: mandarin, bergamot
Heart notes: patchouli, cedar, amber
Base notes: sandalwood, musk
ODORO Bronze collection will look perfect in the interiors where people want to create a luxurious and stylish atmosphere. It also become a very nice, original and elegant gift.
Home fragrances  ODORO Bronze edition –  luxurious and stylish fragrance for your cozy home!
Home fragrance last up to 6 months if you remember to take a little care of me.
Recommended to use 1-2 sticks and flip them every few days, or at leats once a week. When flipping does not refresh the fragrance anymore, replace them with the new ones.
I am an exclusive ODORO brand line called Bronze edition.
I am hand made in Lithuania.
I was made to fulfill your home or office with a very nice fragrance.
This collection consists of 3 fragrances which were thoughtfully selected for luxury places: Patchouli jazz, Dark charms, Majestic wood.
Collection includes only reed diffusers. Dark, ombre colored bottle, a little transparent is filled with 225 ml of exclusive aroma. The smell will last up to 3-6 months for bigger interiors. 18 units of black multiple fiber sticks are tied with velvet ribbon.
I dare to say that I am probably the most concentrated home scent on the market. The high concentration of aromatic oil guarantees both a highly perceptible odor and a long duration.
My black fiber coated sticks are made using exceptional technology – the longitudinal pores of the sticks are precisely located along each other, that ensures smooth and effective feed of the oil from the bottle.
You only need to flip them once per week. It is estimated that these sticks are 50% more effective than wooden sticks.