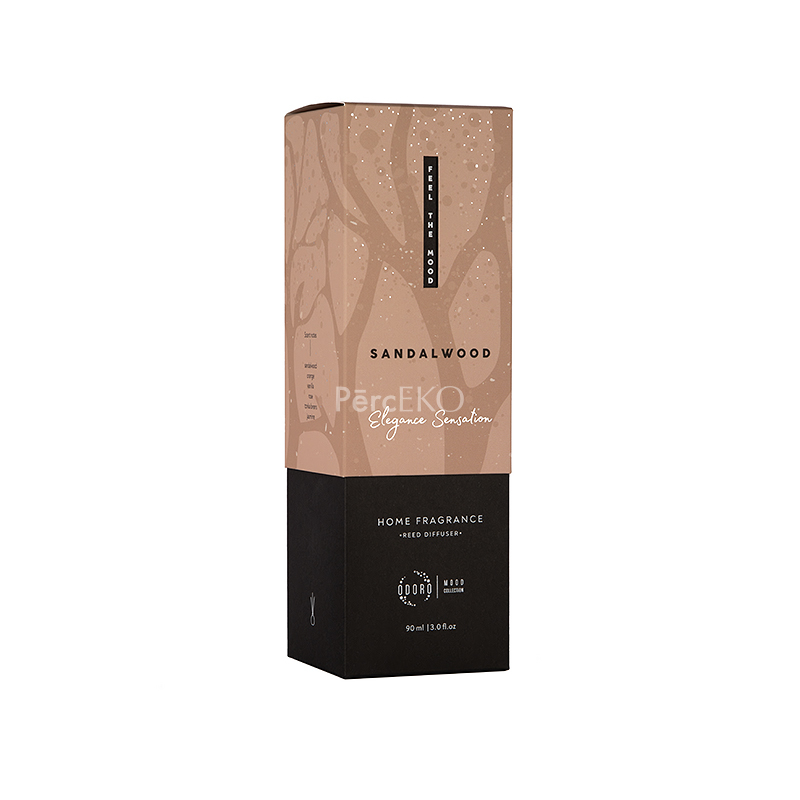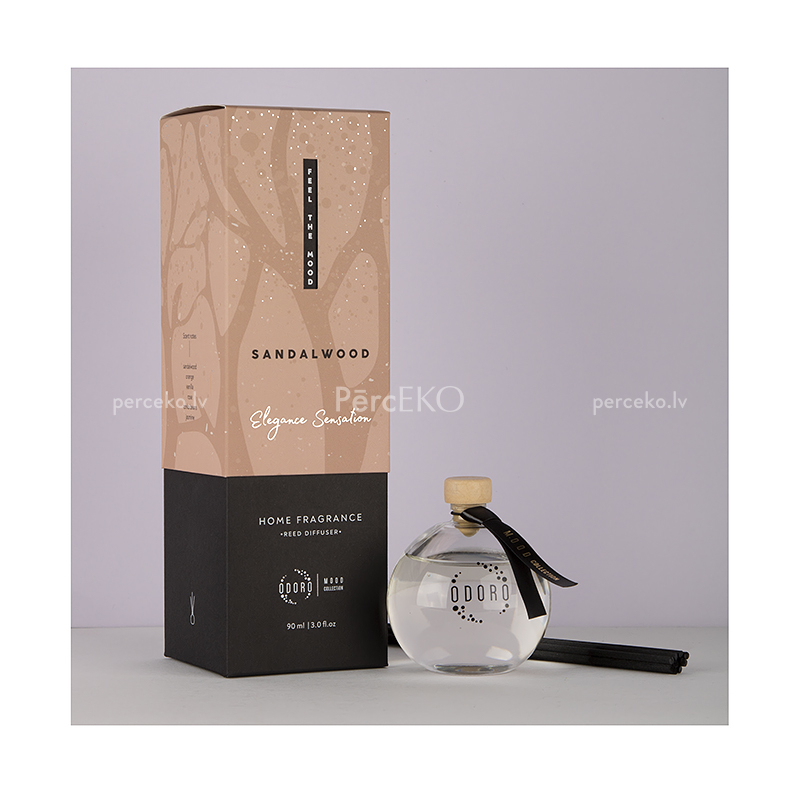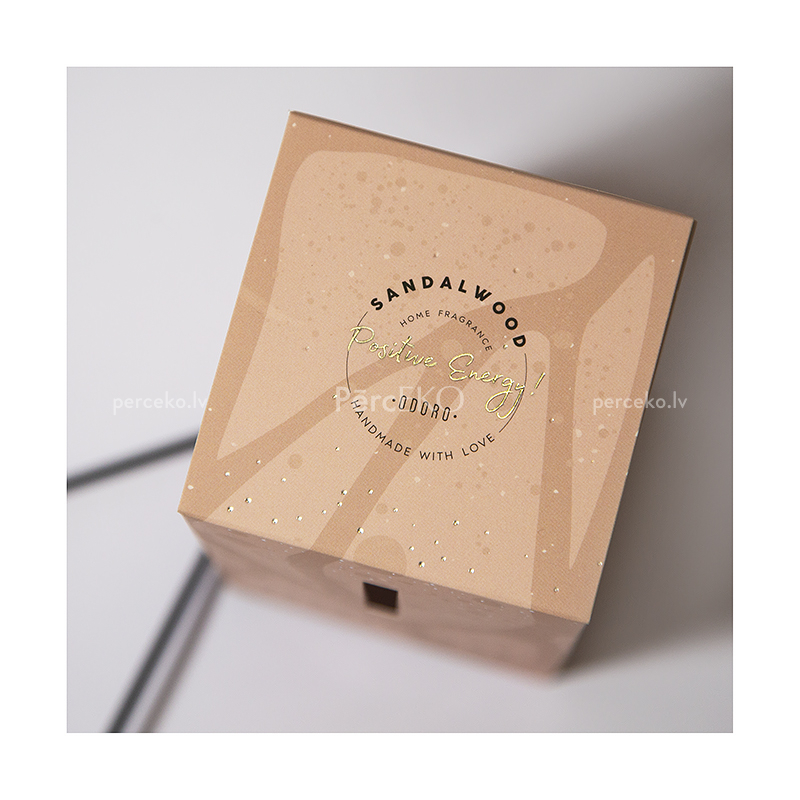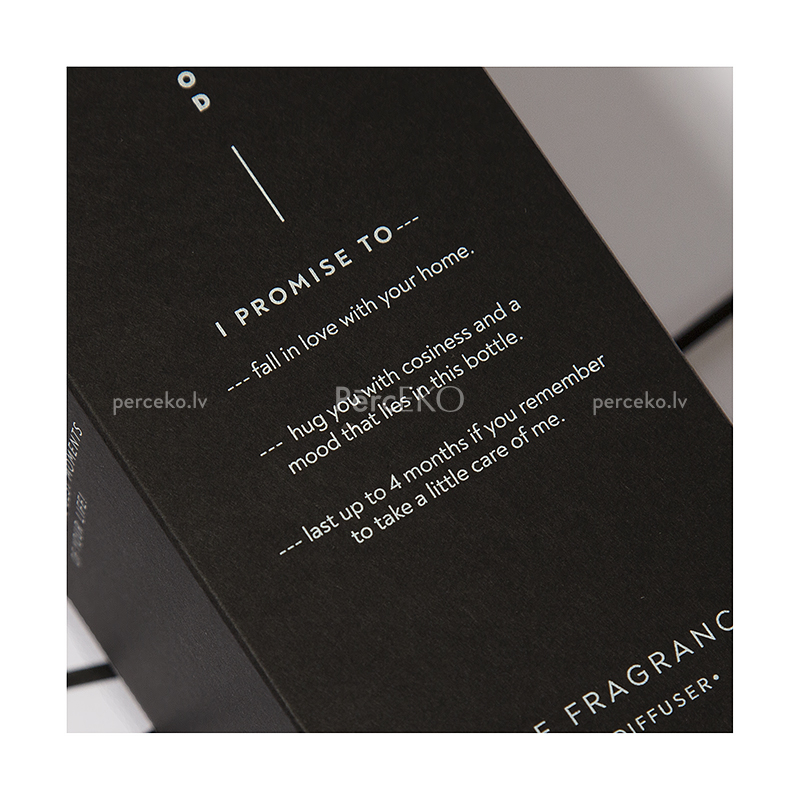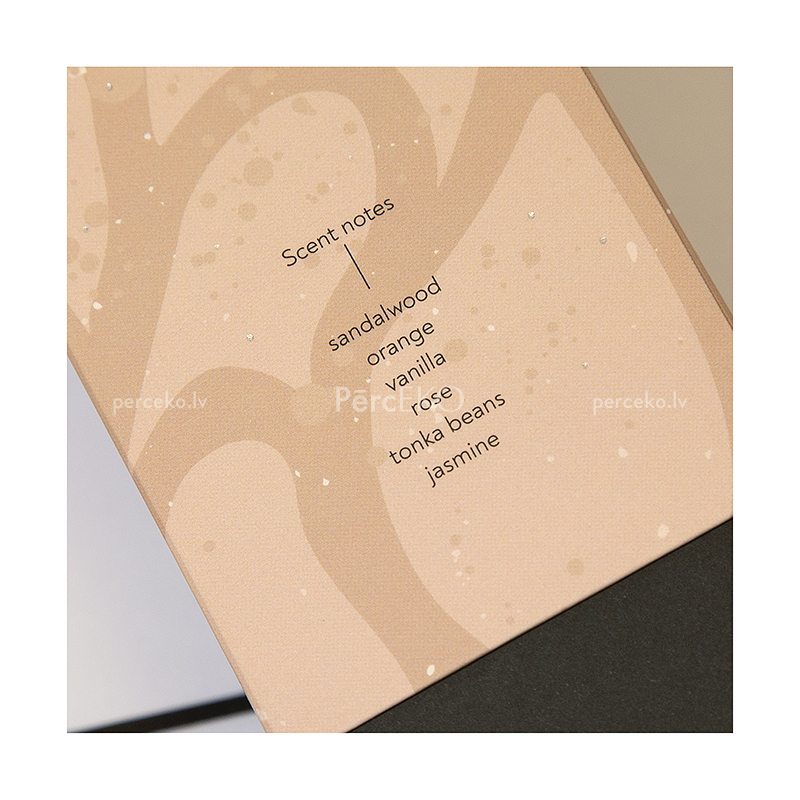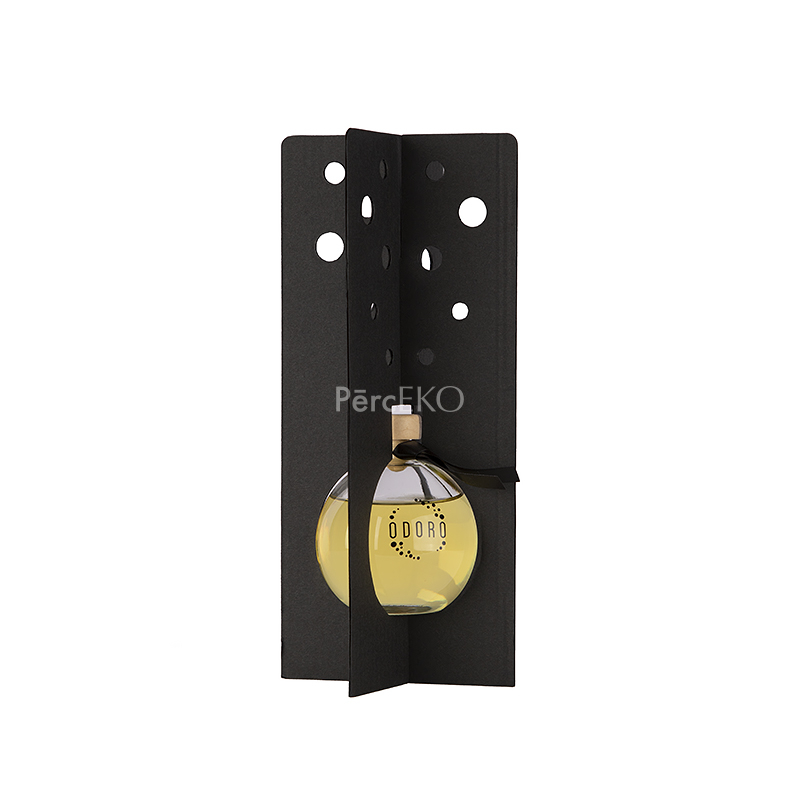 Home Fragrance Odoro Fragrances Sandalwood
Ražotājs
ODORO Fragrances
I am dedicated for a home which prefers elegance and aesthetics. I will fill your stylish space with a breath of tender luxury and exclusivity. I will make you feel charming and prosperous and I will inspire you to see and to create more beauty in your everyday life. 
Origin of fragrance – France.
FRAGRANCE NOTES:
Top notes: sandalwood, orange
Heart notes: vanilla, sandalwood, rose, jasmine
Base notes: vanilla, tonka beans, sandalwood, musk
The black fiber coated sticks are made using exceptional technology – the longitudinal pores of the sticks are precisely located along each other, that ensures smooth and effective feed of the oil from the bottle
You only need to flip them once per week. It is estimated that these sticks are 50% more effective than wooden sticks.
Home fragrances ODORO MOOD Collection – this is a fragrant mood formula for your cozy home!
Home fragrance last up to 4 months if you remember to take a little care of me.
We recommend to use 3-4 sticks and flip them every few days, or at leats once a week.
When flipping does not refresh the fragrance anymore, replace them with the new ones.