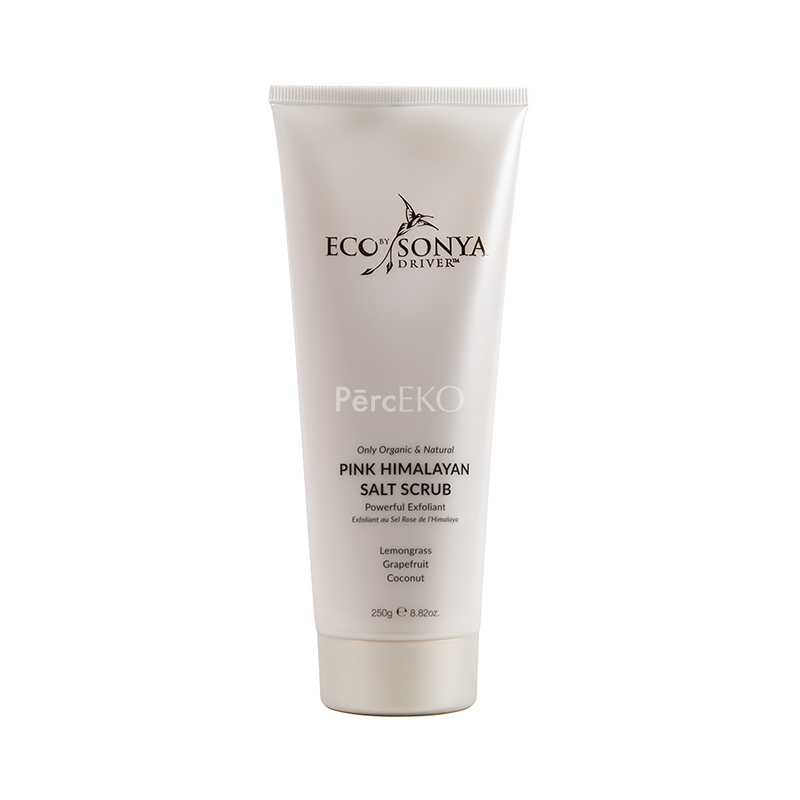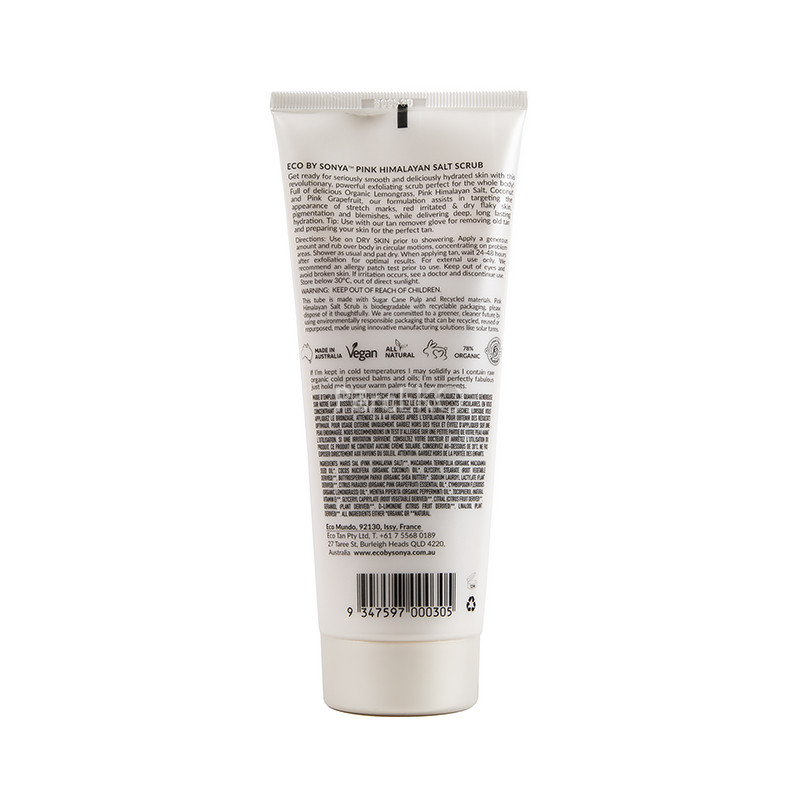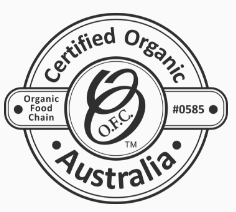 Pink Himalayan Salt Scrub EcoBySonya
Ražotājs
EcoBySonya Driver
It deeply removes dead skin layers whilst drenching your skin in a beautiful blend of lemongrass, grapefruit and citrus botanicals.
It has a global following with those with skin conditions as the high salt content is anti-inflammatory and anti-bacterial, plus it's infused with our magical oil which creates the ultimate healing power.
Apply it to dry skin from head to toe in the shower (amazing for dry flakey scalps!). Leave it on for a few minutes and rinse off with warm water.
NOTE: If you are in a chilly climate our beautiful organic cold pressed balms and oils in our Pink Himalayan Salt Scrub may solidify a little.
78% certified organic ingredients.
O.F.C. Certified Organic Australia.
Vegan.
For best skin exfoliation, use Pink Himalayan Salt Scrub on DRY SKIN – PRIOR to showering.
Apply a generous amount to your body using your hands or better still use our reusable Tan Remover Glove.
Rub over body in circular motions, concentrating on problem areas.
Shower as usual and pat skin dry.
Maris Sal (Pink Himalayan Salt)**, Macadamia Ternifolia (Organic Macadamia) Seed Oil*, Cocos Nucifera (Organic Coconut) Oil*, Glyceryl Stearate (Root Vegetable Derived)**, Butyrospermum Parkii (Organic Shea Butter)*, Sodium Lauroyl Lactylate (Plant Derived)**, Citrus Paradisi (Organic Pink Grapefruit) Essential Oil*, Cymbopogon Flexuosus (Organic Lemongrass) Oil*, Mentha Piperita (Organic Peppermint) Oil*, Tocopherol (Natural Vitamin E)**, Glyceryl Caprylate (Root Vegetable Derived)**, Citral (Citrus Fruit Derived)**, Geraniol (Plant Derived)**, d- Limonene (Citrus Fruit Derived)**, Linalool (Plant Derived)** 
Visas sastāvdaļas *organiskas vai **dabiskas izcelsmes