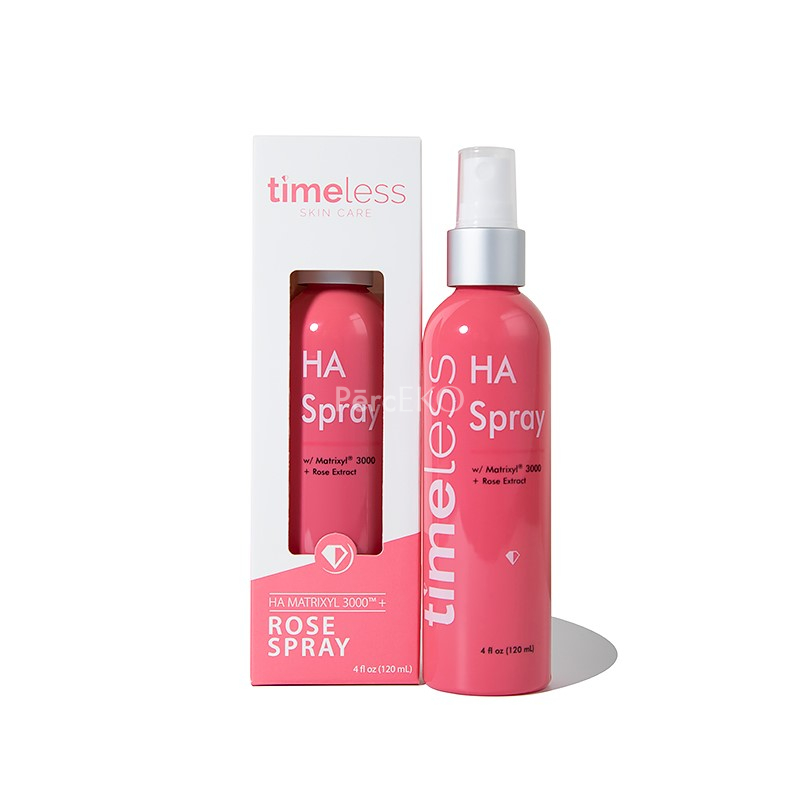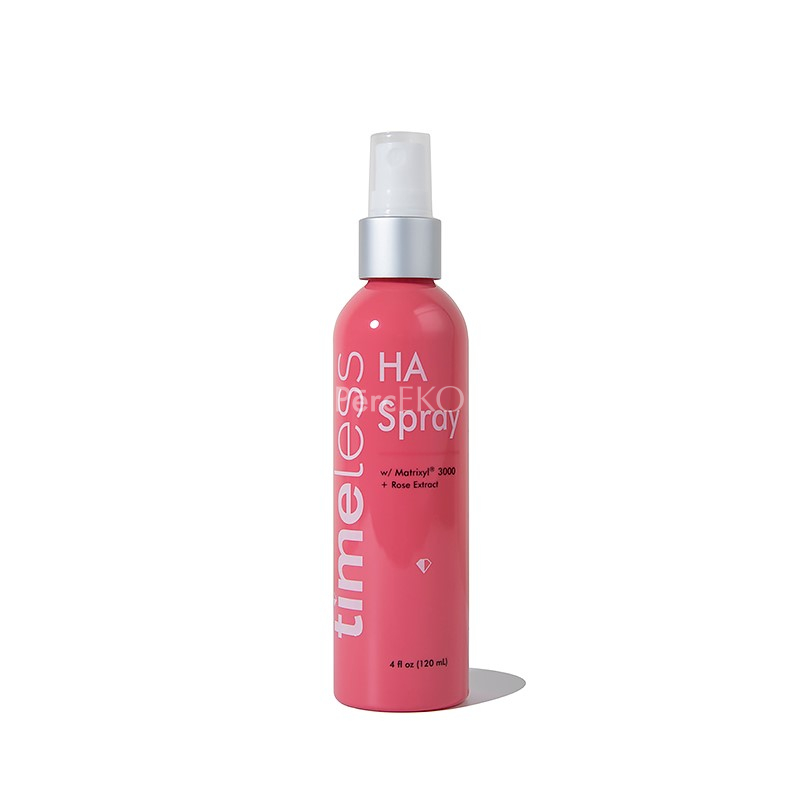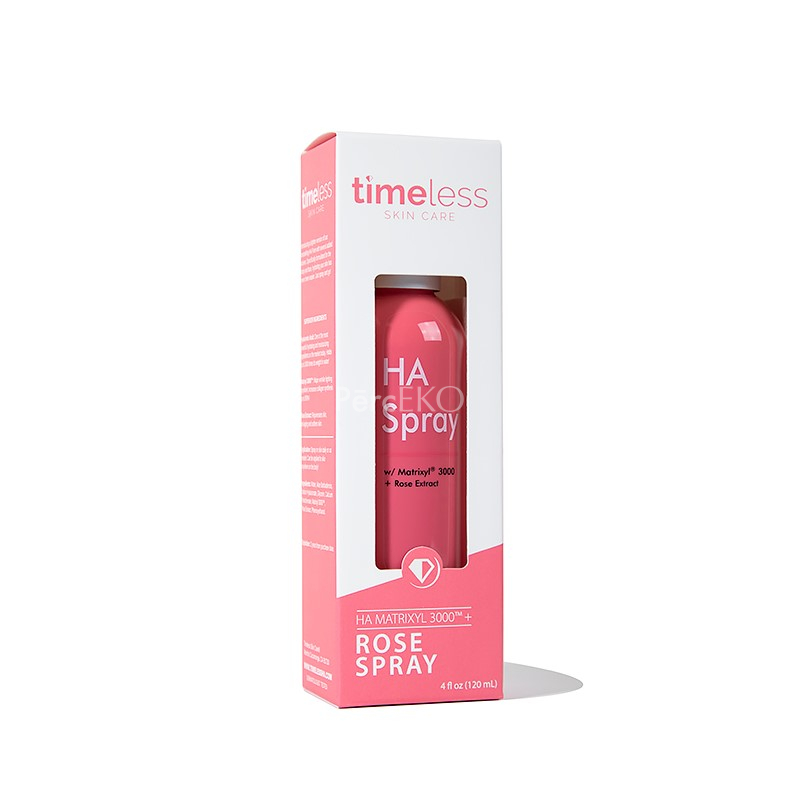 Rose face and body spray with Hyaluronic Acid Timeless- Sold out
HA Matrixyl 3000® Rose Spray – soothing and refreshing rose face and body spray. This lighter version of our best-selling Hyaluronic Acid Serums includes Matrixyl 3000, a potent age-fighting ingredient + Aloe Barbadensis to re-hydrate, soothe and protect throughout the day. Infused with gentle Rose Oil to help refocus and center yourself.
Rose Oil has been utilized for centuries for its anti-inflammatory, vitamin-enriched and healing properties which makes this one a must-have.
Key Ingredients:
Sodium Hyaluronate – hyaluronic acid sodium salt, binds water in epidermis, deeply moisturizes and protects the skin
Aloe Barbadensis – moisturizes and soothes the skin, regenerates and eases inflammation
Calcium Pantothenate – soothes the skin, has anti-inflammatory anti-static properties
Matrixyl 3000® – anti-wrinkle complex containing polypeptides
Rose Extract – anti-inflammatory and healing properties
How it works:
Moisturizes
Refreshes
Soothes irritations
Improves skin's elasticity
For all skin types, especially dry and dehydrated
Ikreiz, kad nepieciešams, izsmidziniet nelielu produkta daudzumu uz sejas/ķermeņa. Neskalot.
Lietojiet spreju pirms krēma, lai veicinātu aktīvo sastāvdaļu uzsūkšanos. Var izmantot arī kā grima beigu aerosolu.
Water, Aloe Barbadensis, Sodium Hyaluronate, Glycerin, Calcium Pantothenate, Matrixyl 3000®, Rose Extract, Phenoxyethanol.