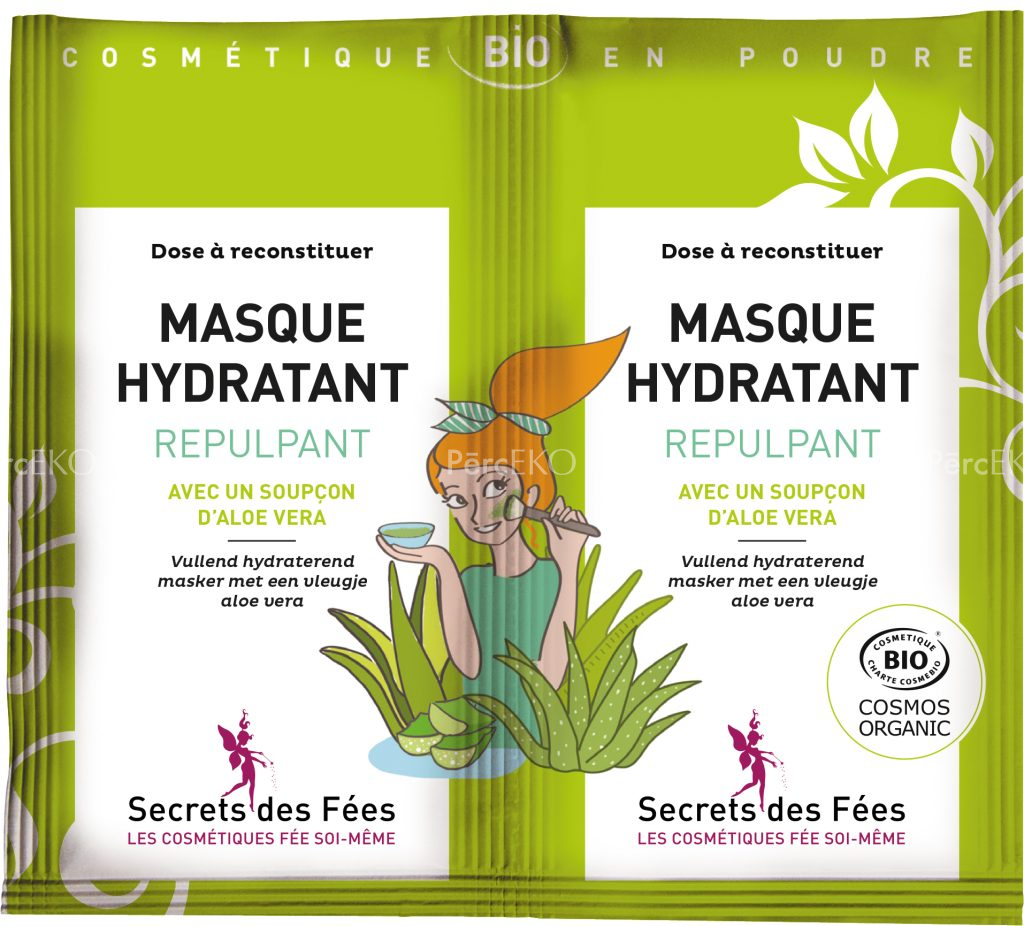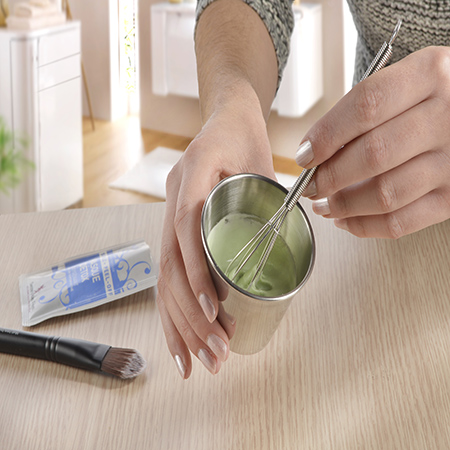 Moisturizing mask plumpingSecrets des Fees
Ražotājs
Secrets des Fees
Moisturizing and refreshing mask, a real concentrate of natural active ingredients.
Aloe vera and baobab flesh intensely moisturizes, inulin makes the skin silky, raspberry leaf extract helps the skin regain elasticity.
Active ingredients: aloe vera, green clay, baobab pulp, raspberry leafs, strawberries, beets. No preservatives. 100% product of natural origin, 73% product from organic farming.
Pievienot 15ml ūdens (3-4 tējkarotes), rūpīgi samaisīt 30-60 sekundes, biezā kārtā uzlikt uz iepriekš samitrinātās sejas un kakla ādas, izņemot acu zonu. Atstāt uz 8 minūtēm, tad vieglām kustībām vai ar sūkli noskalot ar siltu ūdeni.
Glabāt sausā, tumšā, bērniem nepieejamā vietā. Tikai ārīgai lietošanai.
MALTODEXTRIN*, MONTMORILLONITE, ALOE BARBADENSIS LEAF EXTRACT*, ACACIA SENEGAL GUM*, QUARTZ, ADANSONIA DIGITATA FRUIT EXTRACT*, CERATONIA SILIQUA GUM*, XANTHAN GUM, YOGURT POWDER, BETA VULGARIS ROOT POWDER*, GLYCYRRHIZA GLABRA ROOT EXTRACT*, RUBUS IDAEUS FRUIT EXTRACT*, AGAVE TEQUILANA LEAF EXTRACT*, PELARGONIUM GRAVEOLENS OIL*, CANANGA ODORATA FLOWER OIL*, CITRUS RETICULATA PEEL OIL*, HIBISCUS SABDARIFFA
FLOWER POWDER*, CITRUS LIMON PEEL OIL*, CITRUS AURANTIUM BERGAMIA PEEL OIL*, CITRUS AURANTIUM SINENSIS PEEL
OIL*.
* bioloģiskas izcelsmes sastāvdaļa