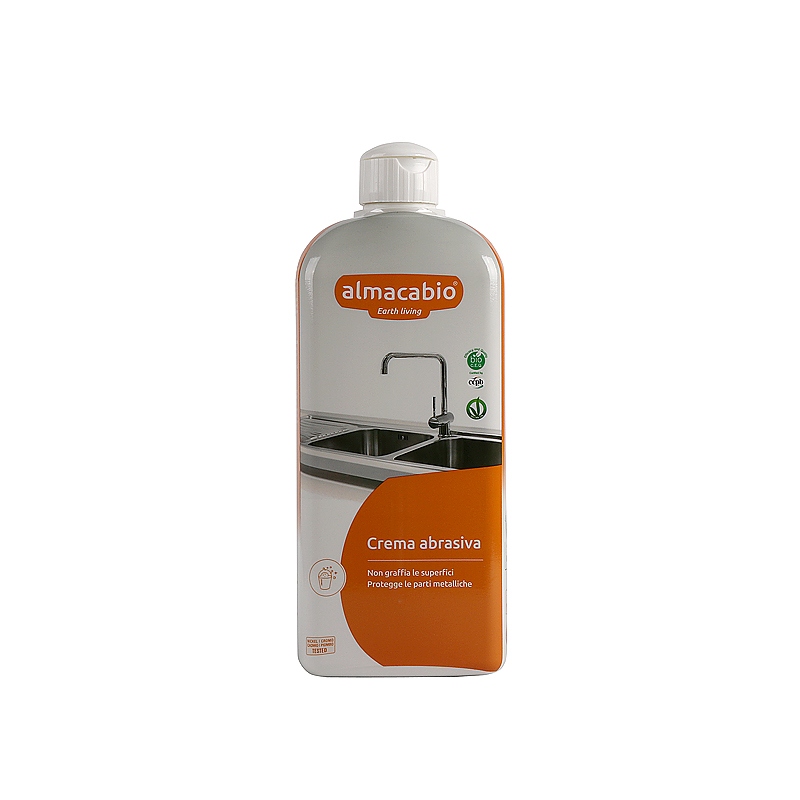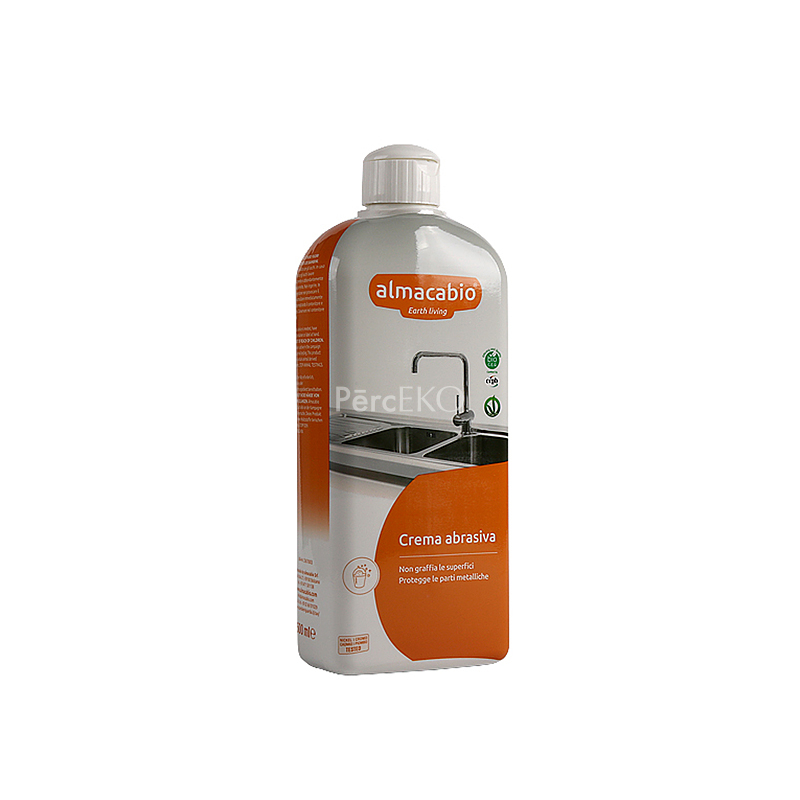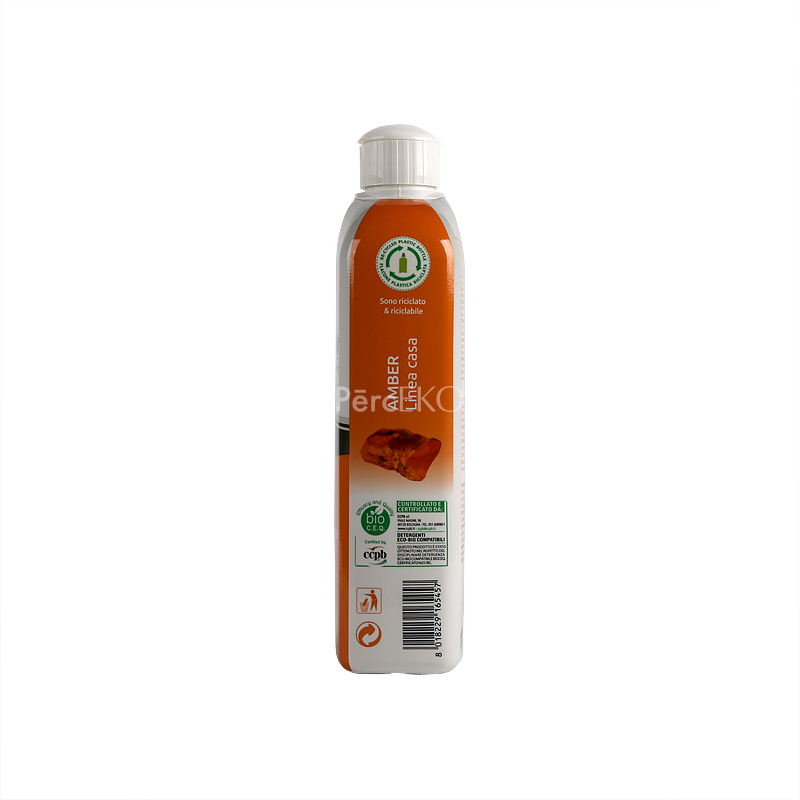 Gentle abrasive cream cleanser Almacabio
Almacabio Abrasive Cream Cleaner removes residue and stubborn dirt without scratching surfaces.
Its secret lies in the marble talcum powder, which enhances the cleaning power thanks to its gentle mechanical action. This product is suitable for all hard surfaces, such as stoves, ceramic, tiles and bathroom fixtures. Removes encrustation. No scratching. Protects metal parts.
Designed for washable surfaces, bathroom fixtures, ceramic, tiles, enamel surfaces, plastic, worktops, hobs, terracotta and stainless steel. Gently removes mixed dirt, grease and dried food. All surfactants and solvents, easily, quickly and completely biodegradable, are exclusively plant-based. All ingredients are permissible, eco-friendly and biocompatible in accordance with Bio C.E.Q. guidelines.
Does not contain: phosphorus, phosphates, enzymes, ingredients of animal origin.
Chemical composition: <5%: anionic & nonionic surfactants (coconut oil), bioethanol (microbial culture), perfume, citral, limonene (Regulation EC no. 648/2004).
CCPB certified.
Vegan.
Apply directly to the surface to clean. Let it work for at least 5 minutes. Rinse appropriately. Do not use on acid pH sensitive materials.
CALCIUM CARBONATE, CAPRETH-6, SODIUM COCETH SULFATE, ALCOHOL DENAT., XANTHAN GUM, TETRASODIUM IMINODISUCCINATE, SODIUM POLYASPARTATE, PARFUM, CITRAL, LIMONENE