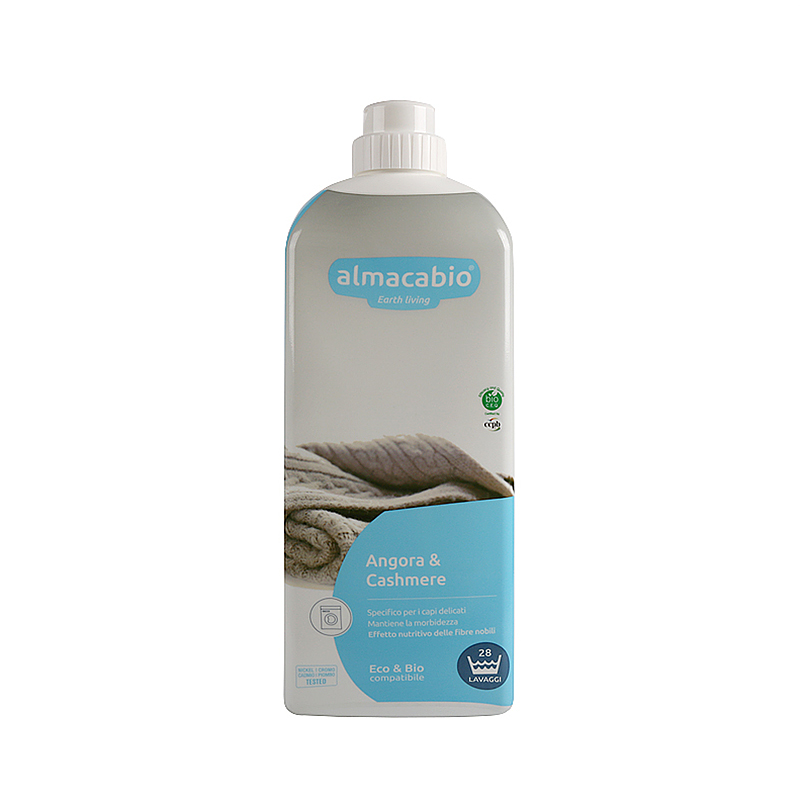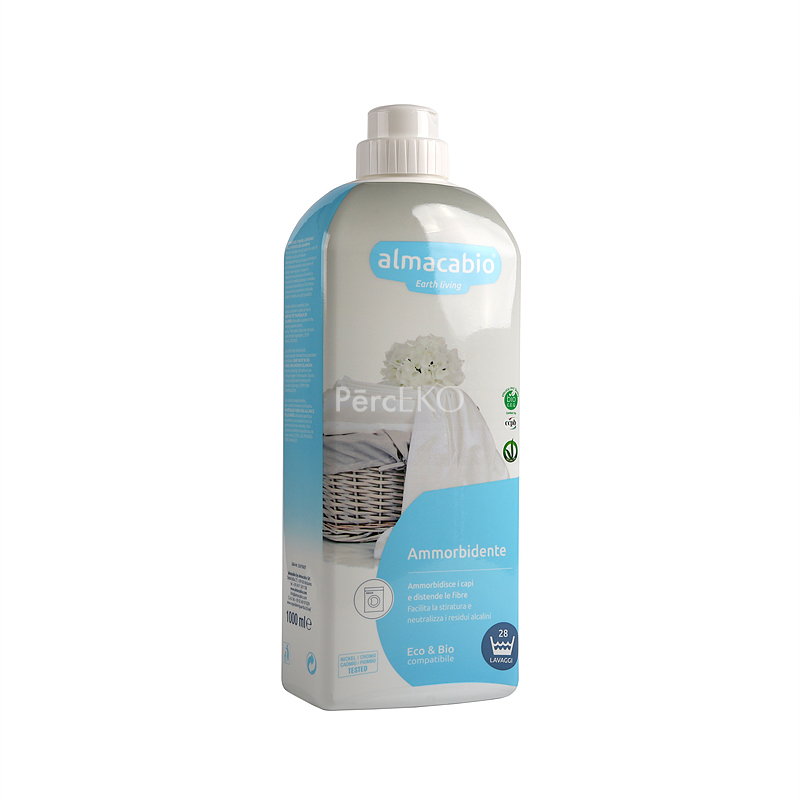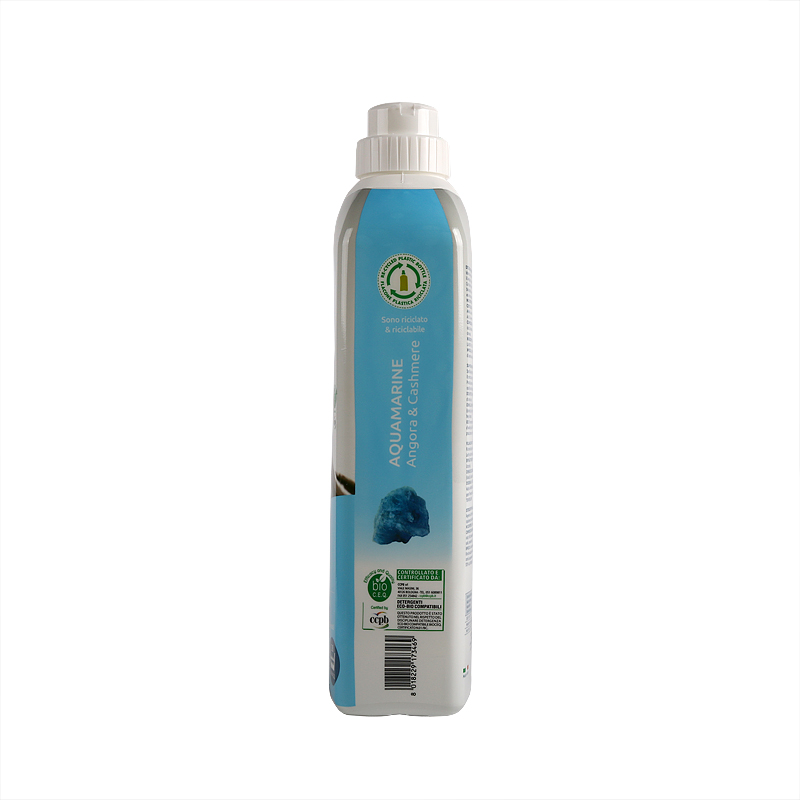 Angora & Cachemere washing liquid Almacabio
Wool, cashmere, angora and generally all animal fibres have a spiral structure and its softness is a characteristic that should be preserved when washing. Almacabio liquid detergent for Angora and Cashmere acts on stains and revitalises the fibres, leaving the beauty of the garments unchanged.
Designed for delicate garments.
Maintains the softness of natural fibres.
Nourishing action.
Leaves no residue on garments.
Ideal for angora, cashmere and all delicate garments. Leaves your laundry lovely and soft. Acts on mixed stains, grease and food. Eliminates odours and sanitises. With natural glycerin. All surfactants and solvents, easily, quickly and completely biodegradable, are exclusively plant-based. All ingredients are permissible, eco-friendly and biocompatible in accordance with Bio C.E.Q. guidelines.
Does not contain: phosphorus, phosphate, optical whitening agents, enzymes, ingredients of animal origin.
Chemical composition:  <5%: nonionic surfactants (coconut oil), cationic surfactants (from palm oil), perfume, potassium sorbate, sodium benzoate, hexyl cinnamal (Regulation EC no. 648/2004).
WASHING MACHINE – pour into the measuring tray or directly into the basket. HAND WASHING- dilute in 5 liters of water. The recommended dosage refers to 4-5 kg of dry laundry. See summary board (water hardness is expressed in French degrees).
DIPALMOYLETHYL HYDROXYETHYLMONIUM METHOSULFATE, CETOLETH-5, LAURETH-3, POTASSIUM SORBATE, SODIUM BENZOATE, PARFUM, HEXYL CINNAMAL.