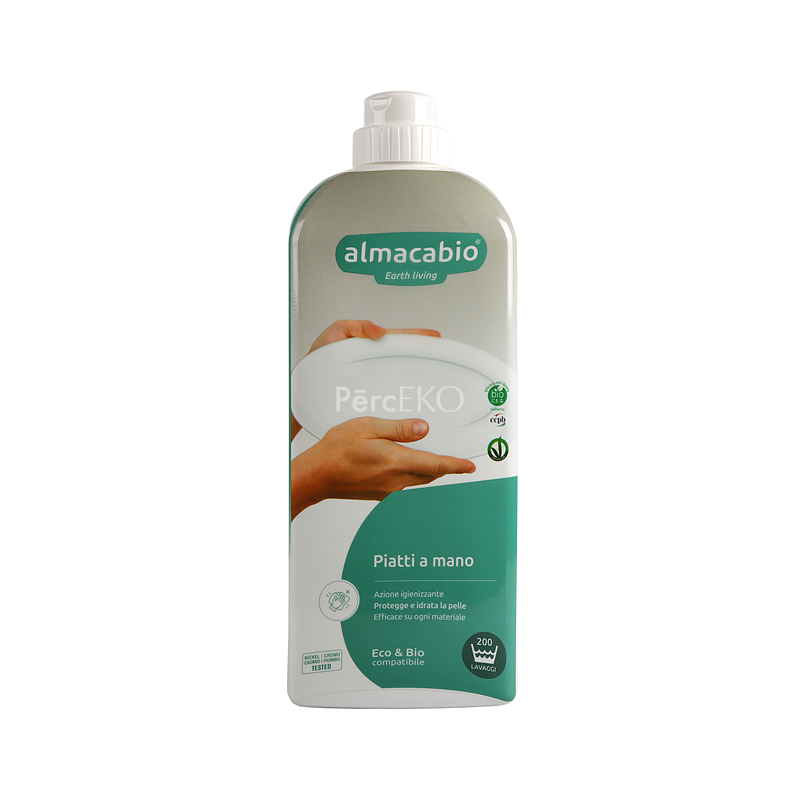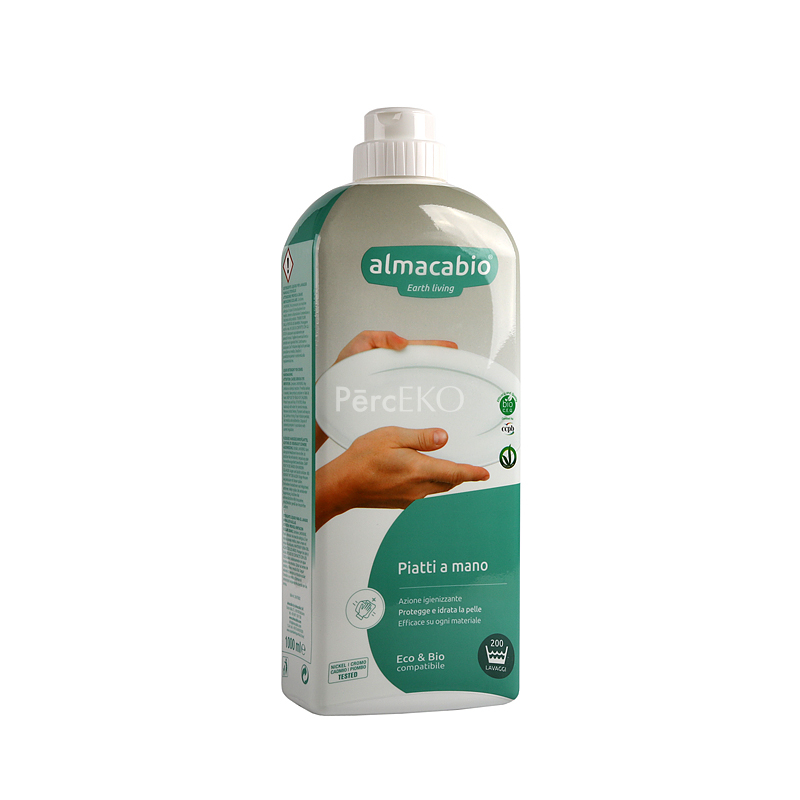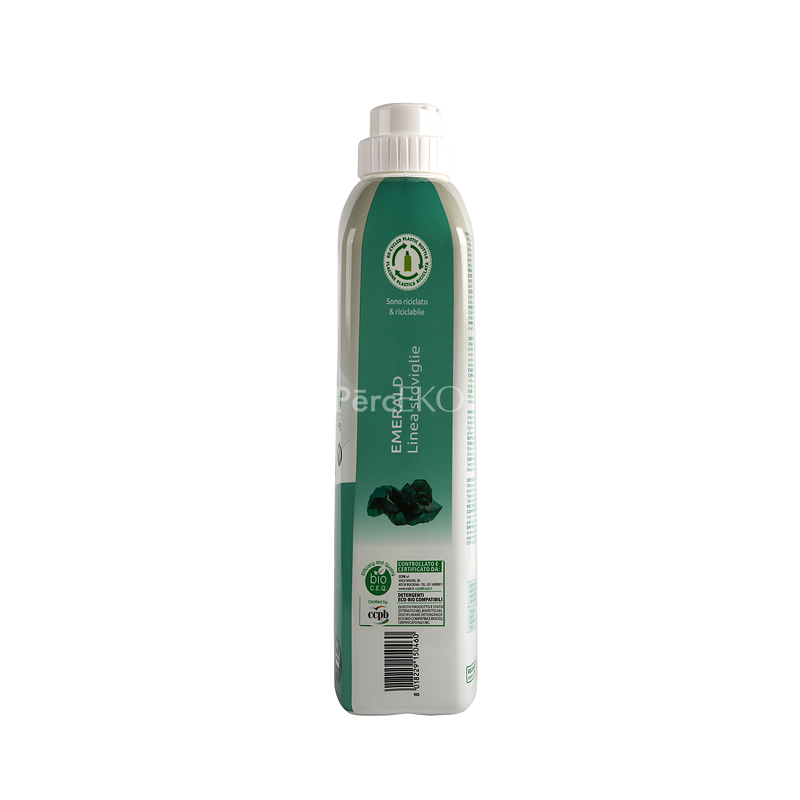 Washing- up liquid Almacabio
Thanks to the super concentrated, plant-based formula, with the smallest amount of Almacabio Washing Up Liquid you can wash your dishes effectively and effortlessly. Eliminates odours and grease effectively and is kind to hands, with no irritation or reddening.
Super concentrated.
Effective on any kind of dirt and odours.
Kind to hands.
Washing Up Liquid.
Ideal for all dishes. Removes every kind of dry or wet food waste. Eliminates odours and sanitises. Leaves no streaks on drying. With vegetable glycerin to protect your skin. All surfactants and solvents, easily, quickly and completely biodegradable, are exclusively plant-based. All ingredients are permissible, eco-friendly and biocompatible in accordance with Bio C.E.Q. guidelines.
Does not contain: phosphorus, phosphates, enzymes, ingredients of animal origin.
Chemical composition: 5-15%: anionic surfactants (coconut oil); <5%: bioethanol (microbial culture), nonionic/amphoteric surfactants (coconut oil), perfume, sodium benzoate, potassium sorbate, limonene(Regulation EC no. 648/2004).
CCPB certified.
Vegan.
Adjust the doses according to water hardness, to the quantity of dish to wash and to the level of dirt.
SODIUM COCETH SULFATE, ALCOHOL DENAT., LAURYL BETAINE, SODIUM CHLORIDE, CAPRYLYL GLUCOSIDE, GLYCERIN, LACTIC ACID, SODIUM CITRATE, TETRASODIUM IMINODISUCCINATE, SODIUM BENZOATE, POTASSIUM SORBATE, PARFUM, LIMONENE.