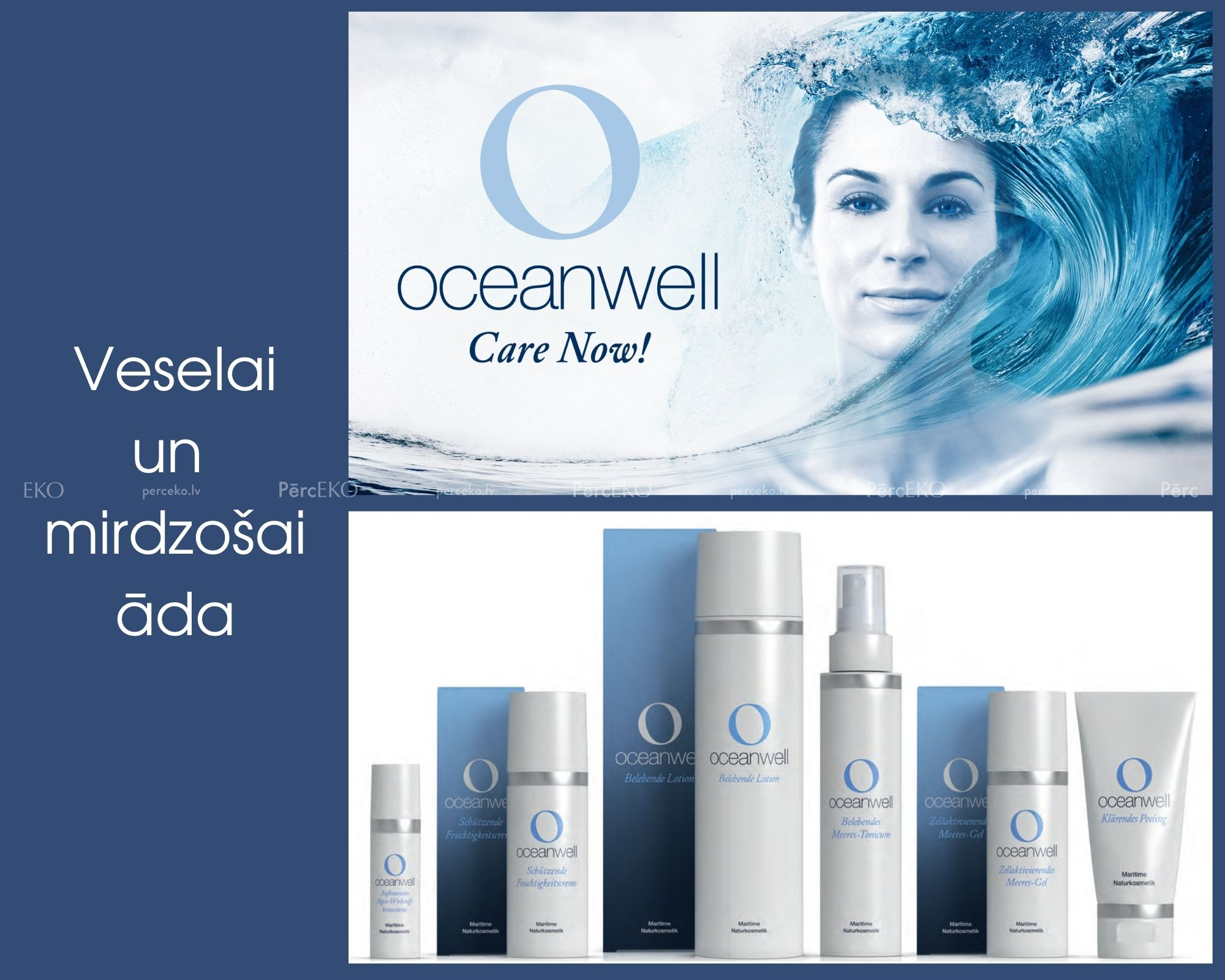 OceanBasis is a German producer of Oceanwell brand. It is cosmetics form the active parts of algae, filtered seawater and ocean collagen, which are obtained from the company's own algae farms in the Baltic Sea. Using optimized extraction techniques, Oceanwell has achieved a wide range of active ingredients from different algae.
Algae synthesize a wide variety of biologically active substances that develop different functions in metabolism. In addition to antioxidants, polyphenols and vitamins, algae extracts also contain special algae sugars, peptides, amino acids and, of course: valuable marine trace elements, they neutralize oxidative stress factors. For this purpose, Oceanwell developed a unique fermentation process "MAEE – Macro Algae Excelling Extraction".
The active ingredients of algae are suitable for all skin types and ages. They are carefully combined in basic recipes with high quality vegetable oils such as shea butter, hohoba and almond oil.
The composition of seawater is almost identical to human blood plasma, contains the necessary minerals and microelements in the body. Oceanwell uses only certified medical grade seawater.
The product formulas are developed in the Oceanwell laboratory and tested together with dermatologists and cosmetologists. Oceanwell has three care lines:
Basic – it fits all skin types, depending on the needs you choose gel, cream or oil.
Biomarine Cellsupport – care for skin with special needs, including psoriasis or dermatitis.
OceanCollagen – care for mature skin with a high percentage of marine collagen.
All lines can be combined with each other. For sensitive, mature skin, choose Biomarine Cellsupport + OceanCollagen, for oily, scaly Basic + Biomarine Cellsupport.
When using Oceanwell cell membrane is strengthened, veins and capillaries do not shine through, they are protected from damage, the pore structure is improved by the detoxifying effect of algae, the skin receives vitamins, micro and macro elements.
All components meet the high requirements of NATRUE certification.