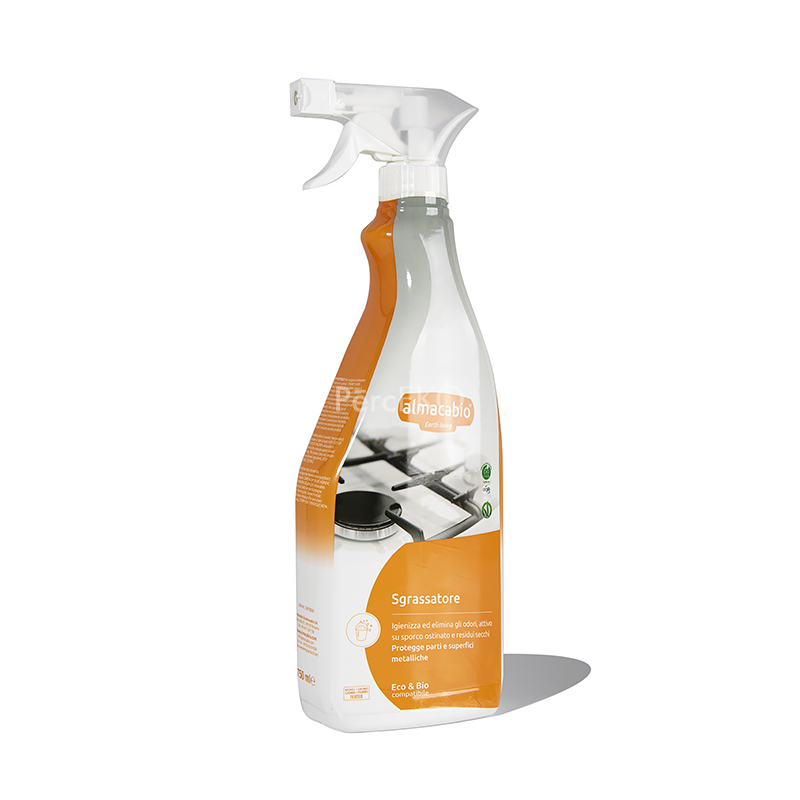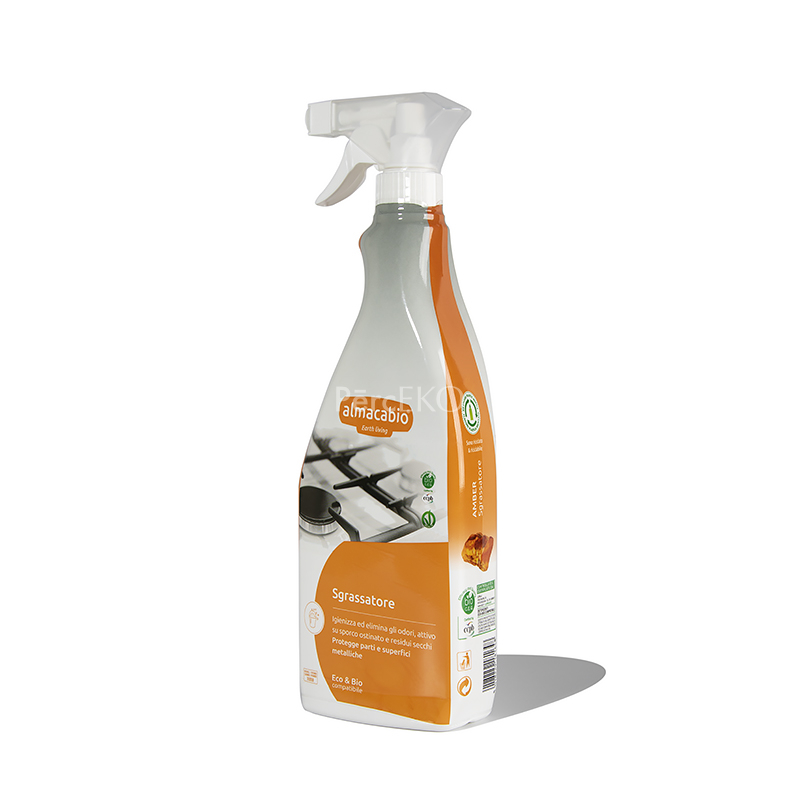 Degreaser spray Almacabio
Its non-aggressive degreasing action removes all trace of grease fast and effectively. Almacabio Degreaser Spray has a mild apple vinegar fragrance that neutralises any smells of fat created when cooking. Acts to protect metal parts and surfaces.
Removes grease and odours
Protects metal surfaces
Apple vinegar fragrance
Degreaser Spray
Designed for stoves, hot plates and hobs, worktops, lacquered, enamelled, stainless steel and laminated surfaces, plastic, ceramic, glass, vitroceramic, and stoneware, clinker and porcelain tiles. Acts effectively on grease, fat, dirt and various types of residue. Deodorises, sanitises and helps protect stainless steel and satin finishes. Also ideal for cleaning and sanitising the inside and outside surfaces of fridges and freezers. All surfactants and solvents, easily, quickly and completely biodegradable, are exclusively plant-based. All ingredients are permissible, eco-friendly and biocompatible in accordance with Bio C.E.Q. guidelines.
Does not contain
phosphorus, phosphates, enzymes, preserving agents, ingredients of animal origin.
Apply directly to the surface. Leave for at least 5 minutes. Wipe evenly with a damp cloth until completely dry. For stubborn dirt, repeat the process. Keep away from sources of heat. Do not use on surfaces sensitive to alkaline pH such as marble, terracotta tiles, wood, non-stainless steel surfaces, etc.
Regulation EC no. 648/2004): 5-15%: bioethanol (microbial culture); <5%: anionic & nonionic surfactants (coconut oil), perfume.